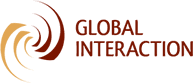 Organisation : Global Interaction
Location : Melbourne (Hawthorn)
Work type : Part-time
Sector : Religion & Religious Groups
Salary type : Hourly
Application closing date : 9 Jul, 2020
About the role
Personal Assistant to the Cross–Cultural Director 
Maternity leave cover 
This position provides confidential administrative support to the Cross-Cultural Director and ensures that all support requirements are met. The role covers but is not limited to performing your responsibilities in an organised and timely fashion, which is consistent with the operating practices of Global Interaction, the requirements of the roles and in doing so provides support to the relevant teams within the organisation.
Your organisation skills, service-orientated approach and attention to detail are vital to this role. An ability to take control and make decisions as needed are also key in supporting the Cross–Cultural Director. Excellent communication skills, proficiency with advanced MS Word, Excel, PowerPoint and Outlook are required as you work with efficiency, attention to detail and accuracy. Experience in a similar environment with an understanding of who we are and what our Mission is, will see you secure this excellent opportunity to work within a team of  people who are dedicated to the support of our organisation's vision and teams across the globe.
 
Defined duties
Diary management, booking of travel and assisting with visa arrangements
Preparing of Board reports and Minutes as well as undertaking follow up action
Business matters including but not limited to mail, email and phone as required
Assisting Cross Cultural Workers with enquiries as directed by the Cross-Cultural Director
 
Administrative support
Administrative support for the Cross-Cultural Director
Handling communications on behalf of the Cross-Cultural Director including daily maintenance of digital diary, arranging/accepting meetings and telephone calls
Direct assistance and servicing any requirements of the Cross-Cultural Director
Accept responsibility for tasks/projects as required by the Cross-Cultural Director
Manage aspects of team meetings including venue set up, diary notices, documentation and materials
Maintain and manages diaries and meeting commitments
Type meeting minutes as required
Update and source data from Raiser's Edge database
 
Event coordination
Organise and co-ordinate travel and accommodation arrangements
Event coordination for conferences, meetings and any other special events
 
Telephone attendance
Answer routine questions and obtain and furnish information
Always maintain confidentiality and privacy in respect of these and any other communications which are necessary and appropriate for the discharge of the role and responsibilities 
 
Documentation management
Preparation of documentation as directed by the Cross-Cultural Director
Draft, write and prepare routine letters or reports as requested
Assist with administration of ministry projects
Organise and maintain correspondence and records, follows up on pending matters with some guidance
Distribution of mail including maintaining mailing lists, preparing labels, envelopes, assisting with mail outs etc
 
Duties may vary based on operational requirements of the organisation
This position is to cover maternity leave for a fixed term period; however, the term of the contract is to be agreed upon at the time of offer. The role is currently performed in 2 days per week (0.4 FTE), however  the working days and hours are negotiable with flexibility to spread the working hours across more than 2 days for the suitable applicant.
For further information or please contact Nandi Adams, People Manager at nadams@globalinteraction.org.au
Applications will close on Thursday 9th of July 2020.
About the organisation
Organisation Name : Global Interaction
Global Interaction is the Australian Baptist cross-cultural mission organisation. Global Interaction is the international cross-cultural sending agency of Australian Baptist churches and facilitates the service of Australian Baptists in Christ's global mission. The headquarters are in Melbourne. We send people for evangelism, church planting and nurture, Biblical training and leadership development. We also recruit for a specialist agency established to manage and implement development, educational, medical and social justice programs. We have been operating for almost 130 years and have been known as Australian Baptist Foreign Mission (ABFM), Australian Baptist Missionary Society (ABMS) and now Global Interaction. We are an affiliated body of Australian Baptist Ministries. We work in partnership with many organisations in Australia and overseas, particularly Baptist World Aid Australia ("BWAA"), which provides funding for some of our specialist programs. We believe God's greatest gift is a life-transforming relationship with Jesus. Our passion is to share the gift of Jesus and see Him embraced by all people around the world. With deep compassion and cultural sensitivity, Global Interaction exists to empower communities to develop their own distinctive ways of following Jesus.
How to apply
---
Please quote in application: Personal Assistant via Pro Bono Australia.
---