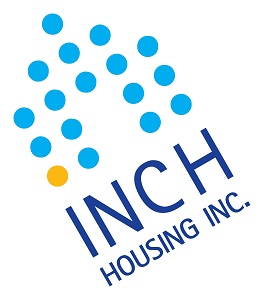 Organisation : INCH Housing Inc.
Location : Brisbane
Work type : Part-time
Profession : Client Services
Sector : Community Support Services, Homelessness & Affordable Housing
Salary type : Volunteer
Application closing date : 30 Sep, 2021
About the role
Overview of Board Member Responsibilities
Prepare for and attend Board meetings, this includes reading significant volumes of papers, financial statements and reports.
Take responsibility for any delegated tasks that arise from Board meetings.
Be an active participant in (and at times lead) Board sub-committees as established from time to time to meet Strategic goals.
Act within the 'authority' of the Board.
Be familiar with governance responsibilities and liabilities associated with being a Board Member specifically with respect to statues of both federal and state jurisdictions.
Be familiar with INCH policies and assist in developing new policies and/or evaluating existing policies.
Take responsibility for ongoing professional development to advance your capabilities as a Board Member.
Be prepared to engage with community, members and staff as and when asked, this includes fundraising drives, engagement initiatives and the AGM.
Provide input and suggestions with respect to the strategic direction of the association.
Role of the Board Member – Client Services
To provide leadership to the Board with regards to client services, especially in providing housing services and sustaining tenancies.
To understand or have the ability to acquire INCH's contract terms with State and Local Government housing contracts as they relate to service delivery and residential tenancies.
To possess or be able to acquire knowledge of the Residential Tenancies and Rooming Accommodation Act (RTRAA) and QCAT processes.
To possess or be able to acquire an understanding of how support services operate in Brisbane region and wider.
To represent views and opinions to the Board from the client's perspective, to possess a broad range of knowledge and understanding of very high and high need, low income tenants within some or all of our client target groups, as listed above.
To take an active role in developing community, government and business awareness to support client identified needs.
To participate in the Tenancy Reference Group and Tenant Engagement Strategic Plans.
To assist with tenant fundraising activities, where possible
Experience & Attributes
You must have a genuine interest in participating at a governance level to assist INCH to provide community housing services to the most vulnerable people in our community.
Your skills, knowledge and/or experience must demonstrate that they assist INCH with implementing its Business Plans and Strategic Goals.
You must have the ability to work within the pace of a charity association, one with many restrictions, limited human resources, high housing program guidelines, high regulatory requirements and limited un-allocated finances.
You must possess the ability to communicate effectively at all levels with a range of people and continuously promote a culture of mutual respect.
You must be able to commit to a minimum of 12 months service on the Board.
You must be able to attend at least the minimum required scheduled Board Meetings (8 -12 in-person meetings per annum which are usually held on the 3rd Tuesday of the month usually in Newstead, Mitchelton or Nundah).
You must be able to contribute approximately 1 – 4 hrs per week to undertake the duties and responsibilities of a Board member.
Involvement in implementing INCH's Business and Strategic goals, average is around 1 – 4 hrs per week.
You must have a passion for community housing, understanding that your contribution as a board member is first and foremost to serve and advance the interests of INCH, its tenants and members.
Be aware of and prepared to adequately discharge your legal duties and responsibilities associated with being a not-for-profit board member.
About the organisation
Organisation Name : INCH Housing Inc.
About INCH Housing
INCH Housing Inc. (INCH) is a not-for-profit incorporated association which commenced in 1991 to provide safe, secure, accessible housing to single people and families who are on low incomes on the north side of Brisbane.
INCH is staffed by a highly experienced team of community housing professionals and led by an independent skills-based Board comprising of seven Board Members, a President and Treasurer. In 2021, we are celebrating our 30th year of service to the community, as such we are creating a new strategic plan to continue guiding the organisation toward our Vision.
Our Vision:
To provide safe, affordable, accessible housing for all people in South East Qld.
Our Mission:
To assist people to successfully retain safe, affordable and secure housing.
Our clients, are people who have very high or high needs (as defined by the Department of Housing and Public Works) and identify as belonging in one or more of the following target groups:  people with disabilities; mental health issues; Indigenous people; people escaping domestic violence; homeless people; youth and older people; low income single people and people from international cultures.
INCH's partners are: Queensland Department of Housing and Public Works and Brisbane City Council for funding and Portfolio management. A diverse range of community services, government agencies and local businesses, who provide support and assistance to our clients.
More information about INCH and our impact in the community can be found in our annual report at www.inchousing.org.au.
How to apply
Application Requirements
To be considered for this position you will be required to produce an acceptable national criminal history certificate, confirm you are not an undischarged bankrupt and have an appropriate standing in the community as to not bring INCH Housing into disrepute.
Please also consider your current affiliations and whether your involvement with INCH would present any conflict of interest.
If you are interested in being involved with INCH, your next step is to obtain additional information from us. 
We have a Board Applicant Kit that we can send to you, please email INCH's Board Secretary at inchsecretary@inchhousing.org.au.
If you have specific questions or would like to discuss an aspect of this position further you are also welcome to contact William Carroll – Association Secretary via the above email.
#PBA3
---
Please quote in application: Board Member - Client Services via Pro Bono Australia.
---