Leading Generous Teams is a podcast from Pro Bono News in partnership with Top Five Movement, dedicated to improving the mindset, resilience and mental health of people working in the social sector. 
It was launched in 2020, at the height of the COVID pandemic in Australia when it became clear one of the biggest concerns for leaders was the wellbeing of their own teams. The lessons still hold true.
Over six episodes, we speak to sector leaders about the impact COVID-19 is having on their staff – the pressure of changing service delivery, the challenges of delivering on the front line during a pandemic, the financial uncertainty in the face of growing demand, and the mental health challenges of balancing all of this with the difficulties of daily life, such as parents managing remote learning.
We focus on how leaders are supporting their staff through this time, but also where they are finding their own support, what tools they are using and what other leaders can learn from their experience.
We hope it leaves you feeling hopeful and re-energised with ideas on how you can tackle these challenges and support your teams in new ways.  
Listen to the trailer or hop into the episodes below:
---
Meet your host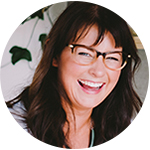 Leading Generous Teams is hosted by Clare Desira, the founder of Top Five Movement – an organisation that has flipped the script on change mindset, resilience and leadership training for thousands of people across 40 countries.
---
If you enjoyed Leading Generous Teams make sure you also listen to our bonus episodes
Hear Clare Desira reflect on the lessons from each episode and shares new insights including tools to rewire brains for a bigger impact and support stronger mindset, resilience and productive thinking even on the toughest days: 
Three ways to disrupt modern day stress
Three questions to get you off the busy treadmill
Myths about 'finding your purpose' and what to try instead
Five ways to avoid burnout and recharging on the fly
The waiting zone that many of us don't realise we're stuck in