Tag : Community Council for Australia
-
Thursday, 19th March 2020
In an open letter to governments across Australia, David Crosbie and Tim Costello make seven suggestions as to how government can work more effectively with charities over the coming
…
-
Thursday, 6th February 2020
Business as usual is no longer going to be enough for governments, neither will it be for charities. If we hope to grow in strength and effectiveness we will need to support collective
…
-
Thursday, 26th September 2019
To be effective, you have to say no to some things, give yourself permission to not do everything, and to not do everything you do well, writes Community Council for Australia CEO David
…
-
Thursday, 6th December 2018
Community Council for Australia CEO David Crosbie explains why he would like to see a more compassionate Australia in 2019.
At a forum this week I was asked to reflect on what I would
…
-
Thursday, 16th August 2018
For the Department of the Environment and Energy to grant over $440 million to a small charity that didn't even prepare an application form or ask for the grant is inconceivable, writes
…
-
Tuesday, 10th April 2018
The charity sector has welcomed recommendations on the foreign donations bill as a "step in the right direction", but still called on the government to go "back to the drawing board"
…
-
Wednesday, 31st January 2018
A not-for-profit
peak body and the Law Council of Australia have called for charities to be exempt from a proposed Foreign Influence Transparency Scheme, with fears the legislation
…
-
Thursday, 21st December 2017
The most positive aspect of 2017 has been the way so many in the sector have come together to push back against those seeking to diminish it, writes Community Council for Australia CEO
…
-
Thursday, 9th November 2017
The diminution of evidence-based public policy and the rise of vested-interest fuelled popularism  means the public voice of charities has never been more critical, writes CEO
…

Get your biweekly dose of news, opinion and analysis to keep you up to date with what's happening and why it matters for you, sent every Tuesday and Thursday morning.
News categories
Featured suppliers
---
The Centre for Volunteering is the peak body in NSW promotin...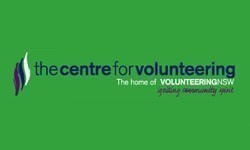 ---