Tag : Federal Shadow Assistant Treasurer
-
Tuesday, 14th January 2014
Defining charities is a milestone that recognises the diversity of one of Australia's fastest growing sectors, writes Federal Shadow Assistant Treasurer Andrew Leigh.
…

Get your biweekly dose of news, opinion and analysis to keep you up to date with what's happening and why it matters for you, sent every Tuesday and Thursday morning.
News categories
Featured suppliers
---
The Centre for Volunteering is the peak body in NSW promotin...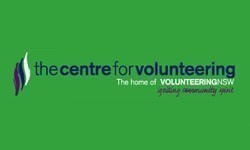 ---