Tag : Myles McGregor-Lowndes
-
Thursday, 14th June 2018
The value of tax-deductible donations has dropped in Australia for the first time since the global financial crisis, with fewer Australians giving, and giving lower amounts, according
…
-
Thursday, 29th March 2018
The suite of controversial foreign interference laws proposed by the Australian government have been described by their critics as draconian, but how does the Australian legislation
…
-
Tuesday, 12th December 2017
Emeritus Professor Myles McGregor-Lowndes looks at the three KPIs the sector can use to judge the new ACNC commissioner Dr Gary Johns in his mission to make charities more transparent.
…
-
Monday, 9th October 2017
A university "flash mob" and a scholarship legacy were the highlights of the recent farewell for internationally acclaimed not-for-profit sector researcher and mentor Myles McGregor-Lowndes,
…
-
The founding director of the Australian Centre for Philanthropy and Nonprofit Studies at QUT, Professor Myles McGregor-Lowndes has been recognised for his distinguished and longstanding… Thursday, 10th August 2017
-
Thursday, 18th May 2017
Charity regulators around the world including Australia will have to develop and hone new regulatory tools, driven by fiscal restraints, increasing performance metrics, and new
…
-
Thursday, 2nd March 2017
The charities sector has experienced unprecedented growth over the last decade, but there is increasing evidence that the trend upwards is at best levelling out and at worst starting
…
-
Thursday, 12th May 2016
A US philanthropic project has started giving global charities a unique identifier number and according to QUT social sector academic Professor Myles McGregor-Lowndes the system
…
-
Tuesday, 12th April 2016
The right of a Jedi Society to qualify as a religious charity and a contentious multi-million dollar, home-made will to set up a charitable foundation are just two of the more unusual
…
-
Australia's charitable giving has recovered to pre-Global Financial Crisis levels with a donation bounce recorded in the latest analysis of national tax statistics. An Thursday, 31st March 2016
analysis
…
-
Queensland has a greater percentage of large charities than all the other Australian States and Territories, according to a new analysis from QUT's Australian Centre for… Thursday, 18th June 2015
-
Australia's philanthropic sector is "decidedly disjointed" and lags behind the world's leaders on cross-border giving, according to a landmark report.… Tuesday, 16th June 2015

Get your biweekly dose of news, opinion and analysis to keep you up to date with what's happening and why it matters for you, sent every Tuesday and Thursday morning.
News categories
Featured suppliers
---
The Boroondara Volunteer Resource Centre offers a range of s...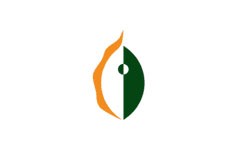 ---