Tag : Philanthropy Australia
-
Monday, 11th April 2022
Australia's rates of philanthropic giving are low compared to some of our closest neighbours, but the federal opposition has promised to change that if it forms government later
…
-
Monday, 4th October 2021
With many Australians waiting for the right time to get the vaccination, a new million-dollar vaccine lottery might be the incentive they need to get the jab sooner rather than later. 
…
-
Monday, 28th June 2021
As the CEO of Philanthropy Australia, Jack Heath is using his skills
to transform philanthropy in Australia into a force to change lives.
He's this week's Changemaker.  
Jack Heath
…
-
Thursday, 22nd April 2021
"There's never been a more important time for philanthropy in Australia"     
The nation's peak philanthropy body has unveiled a blueprint it believes can help double the
…
-
Wednesday, 17th February 2021
Jack Heath, CEO of Philanthropy Australia, shares some more or less, and different, predictions for 2021.
After the year that was 2020, it's a brave CEO that makes predictions for
…
-
Tuesday, 17th November 2020
The winners of the 2020 Australian Philanthropy Awards have been revealed
Trawalla Foundation co-founder Carol Schwartz AO has taken out the nation's highest philanthropic honour
…
-
Wednesday, 19th August 2020
Sector leaders say there is an important role for private giving in Australia's COVID-19 recovery    
As the nation grapples with the ongoing economic impacts of COVID-19,
…
-
Wednesday, 3rd June 2020
Nearly 90 per cent of Australian grantmakers have stepped up support of charities during COVID-19, new research finds  
Australian philanthropy is far more sophisticated, mature
…
-
Thursday, 9th April 2020
A new public statement offers a robust framework for funders to help the NFP sector
As Australian charities struggle to stay afloat amid the COVID-19 pandemic, the philanthropy sector
…
-
Wednesday, 1st April 2020
With coronavirus having a devastating impact on the not-for-profit sector, we take a look at some recently launched funds that could help organisations get through the crisis
New
…
-
Monday, 23rd March 2020
But sector advocates say more help for the sector is desperately needed
Around 30,000 not for profits will be given a tax-free payment of up to $100,000 to help them keep staff and continue
…
-
Wednesday, 5th February 2020
Sarah Davies AM shares a few thought starters on what we can expect from philanthropy over the coming year – including what we want to change, and what we want to keep – as part of a series
…

Get your biweekly dose of news, opinion and analysis to keep you up to date with what's happening and why it matters for you, sent every Tuesday and Thursday morning.
News categories
Featured suppliers
---
The Boroondara Volunteer Resource Centre offers a range of s...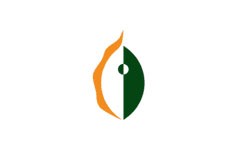 ---