Tag : Philanthropy Australia
-
Tuesday, 16th April 2019
The federal election has come at a critical time for Australian philanthropy, writes Philanthropy Australia policy and research manager Sarah Wickham, as part of a series of articles
…
-
Monday, 25th February 2019
A growing list of universities, museums and not for profits around the world are reviewing their philanthropic relationship with members of the Sackler family over their role in
…
-
Friday, 18th January 2019
A move by Beyond Blue to reject a donation raised via gay pornography has sparked discussion over fundraising rules and regulations.
David Marshall decided to raise money for Beyond
…
-
Monday, 3rd December 2018
The peak body for philanthropy in Australia has changed its governance structure in hopes of creating a stronger, more inclusive membership environment.  
A special resolution
…
-
Thursday, 29th November 2018
Australian philanthropist Judith Neilson will donate $100 million to create an independent journalism institute in Sydney.
The Judith Neilson Institute for Journalism and Ideas
…
-
Friday, 16th November 2018
The charity sector is celebrating the passing of the foreign donations bill through the Senate, after the federal government amended the bill to protect charitable advocacy.
The
…
-
Thursday, 20th September 2018
Recommendations from the recently released
review
of Australian Charities and Not-for-profits Commission legislation were positive overall, but there were a number of key missed
…
-
Thursday, 13th September 2018
A philanthropic leader wants to take philanthropy to "the next level" and address "the flaw at the heart of economics", by overhauling the capitalist economy to see the measurement
…
-
Thursday, 6th September 2018
Philanthropy is set to be "more strategic, responsive and transparent", with the launch of an online platform advocates say provides "unprecedented insight" into the distribution
…
-
Wednesday, 5th September 2018
An international philanthropy leader is warning Australia not to follow in America's footsteps by letting wealth lead to careless philanthropic spending.  
Larry Kramer, the
…
-
Wednesday, 25th July 2018
You can't be what you can't see, a saying goes. So for an organisation, investing in an annual awards event is an effective way to model good practice and escalate positive change, a
…

Get your biweekly dose of news, opinion and analysis to keep you up to date with what's happening and why it matters for you, sent every Tuesday and Thursday morning.
News categories
Featured suppliers
---
The Centre for Volunteering is the peak body in NSW promotin...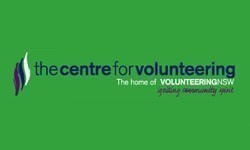 ---