MEDIA, JOBS & RESOURCES for the COMMON GOOD
Contributor,

Tuesday, 5th February 2019

-
The eighth annual Transitions Film Festival returns to Cinema Nova this February with another inspiring line-up of world-changing films.
Showcasing local and international documentaries
…

0

Get your biweekly dose of news, opinion and analysis to keep you up to date with what's happening and why it matters for you, sent every Tuesday and Thursday morning.
News categories
Featured suppliers
---
The Centre for Volunteering is the peak body in NSW promotin...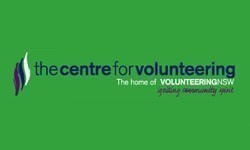 ---
What do you think of our new look? Take our one-minute survey here and let us know.   Dismiss