Tag : The Benevolent Society
-
Thursday, 19th April 2018
The importance of advocating against ageism and for people to live the best life they can is the fundamental thrust of The Benevolent Society's EveryAGE Counts campaign, which is
…
-
Monday, 5th February 2018
Speaking out for others is a core value for many charities and should be defended, writes Dr Kirsty Nowlan, executive director strategic engagement, research and advocacy at The
…
-
Australia's oldest charity is taking a leap into the future by committing to a "new way to work". The Benevolent Society is providing most of its staffers a mobile phone and tablet to… Friday, 28th July 2017
-
Australia's oldest charity, The Benevolent Society, has been chosen to operate the NSW government's specialist disability support services – described as Australia's largest… Thursday, 2nd March 2017
-
Tuesday, 18th October 2016
The Sydney Leadership program offers social leadership and impact based on the Harvard Adaptive Leadership model and provides life-changing skills.
Being a leader involves more
…
-
A new report finds the current level of the Age Pension in Australia falls short of allowing an acceptable standard of living, with many pensioners suffering "substantial deprivation".… Thursday, 15th September 2016
-
Tuesday, 5th April 2016
The country's longest running charity, The Benevolent Society, released its restructuring plans on Monday, with the aim of improving service delivery and doubling its operational
…
-
Wednesday, 9th March 2016
Never has there been a more exciting time for the Not for Profit sector to seize the golden opportunity that is offered by impact investing to deliver unprecedented gains for those
…

Get your biweekly dose of news, opinion and analysis to keep you up to date with what's happening and why it matters for you, sent every Tuesday and Thursday morning.
News categories
Featured suppliers
---
The Boroondara Volunteer Resource Centre offers a range of s...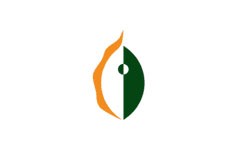 ---