Tag : Victorian Government
-
Wednesday, 11th May 2022
The historic transfer will be the largest parcel of private land to be returned to traditional owners in Victoria.
The iconic Neds Corner Station conservation reserve is set to be
…
-
Thursday, 20th June 2019
Lightweight, single-use plastic shopping bags are set to be banned from all Victorian food and retail stores, with conservation groups labelling the move as a first step in the long
…
-
Thursday, 25th October 2018
The announcement of a mental health royal commission by Victorian Premier Daniel Andrews, if re-elected next month, is a historic moment, a sector leader says.
Andrews made the announcement
…
-
The Victorian government has become the first Australian state to introduce legislation in a bid to have its renewable energy targets enshrined in law, but the move has received a… Tuesday, 5th September 2017
-
The Victorian government has introduced legislation for new long-term tenancy agreements but advocacy groups have warned the move only "tinkers around the edges" instead of looking… Tuesday, 22nd August 2017
-
The Victorian government has cut contracts with NSW-based disability services provider Lifestyle Solutions after an independent review identified a number of concerns in relation… Wednesday, 5th July 2017
-
Friday, 28th April 2017
A new census has been launched to find Victoria's "hidden" family violence workers.
The
census
, which is a result of the Victorian Royal Commission into Family Violence, gives workers
…
-
The Victorian government is looking to divest a number of disability services to the non-government sector in the next step of the roll out of the National Disability Insurance Scheme… Thursday, 27th April 2017
-
Friday, 31st March 2017
Disadvantaged high school students are being given a taste of what it means to work in government through a new partnership that aims to ensure future job seekers from underprivileged
…
-
Wednesday, 8th February 2017
The Victorian government faces new legal action, led by the Human Rights Law Centre, to stop children being detained in Barwon prison.
In the Supreme Court challenge, launched on
…

Get your biweekly dose of news, opinion and analysis to keep you up to date with what's happening and why it matters for you, sent every Tuesday and Thursday morning.
News categories
Featured suppliers
---
The Boroondara Volunteer Resource Centre offers a range of s...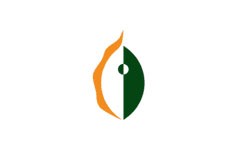 ---