Tag : Volunteering Australia
-
Thursday, 11th June 2020
"I think that as a sector, we are valuing volunteer contributions more and more… we're expanding our view and recognising the many diverse ways that people contribute."    
…
-
Wednesday, 20th May 2020
As we celebrate National Volunteer Week, it is hard not to focus on the current situation and the profound impact it is having on volunteering, writes Adrienne Picone, CEO of Volunteering
…
-
Thursday, 23rd January 2020
Volunteering Australia says the bushfire crisis has raised important issues about the nature of the nation's volunteer workforce
Australia's peak volunteering body is warning
…
-
Thursday, 28th November 2019
The National Volunteering Conference 2020 is a not-to-be-missed biennial opportunity to reach out, connect and share ideas with your fellow not-for-profit leaders, managers
…
-
Friday, 19th July 2019
The time corporates spend volunteering has not seen significant growth over the past decade despite increasing recognition of the value to employees and businesses, a new report
…
-
Wednesday, 29th May 2019
Australia's refugee and migrant communities are embracing volunteering as a way to combat feelings of isolation, despite many organisations lacking the resources to offer suitable
…
-
Thursday, 23rd May 2019
To mark National Volunteer Week, Volunteering Australia CEO Adrienne Picone explains the need for improved data collection that includes all forms of volunteering, to gain a better
…
-
Wednesday, 1st May 2019
The volunteering sector has received a pre-election funding gift from the federal government worth almost $500,000.
Social Services Minister Paul Fletcher announced half a million
…
-
Tuesday, 30th April 2019
It is time for our political leaders to recognise the varying skills, abilities and value of Australia's diverse volunteering community and appropriately invest and support this
…
-
Friday, 1st March 2019
Australian volunteers are feeling unprotected at work because of gaps in the law that leave them vulnerable to sexual harassment, a workplace survey has found.
Results from Volunteering
…
-
Thursday, 17th January 2019
This year marks 30 years since volunteering was formally recognised during National Volunteer Week. It's time to turn our attention to ensuring the volunteer sector is adequately
…
-
Monday, 26th November 2018
Charities are campaigning to fix gaps in Australian workplace laws that are leaving volunteers vulnerable to sexual harassment.
Justice Connect and Volunteering Australia are
…

Get your biweekly dose of news, opinion and analysis to keep you up to date with what's happening and why it matters for you, sent every Tuesday and Thursday morning.
News categories
Featured suppliers
---
The Boroondara Volunteer Resource Centre offers a range of s...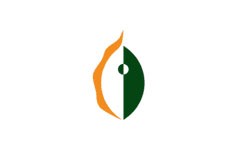 ---