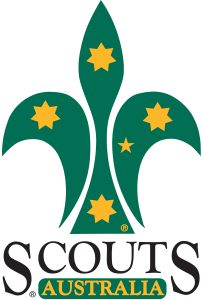 Organisation : Scouts Victoria
Location : Australia
Time required : 12 days
Duration of project : 12 days
Sector : Children, Community Development, Community Engagement, Education & Training, Health – General, Mental Health, Science & Technology, Sport & Recreation, Youth & Young People
Posted on : 17 Sep, 2018
About the Role
It's Science, Jim, but not as we know it…
Scouts Victoria has been invited to plan and run a special Science, Technology, Engineering and Mathematics (STEM) activity, and are inviting male and female tertiary students to be part of our team. We will be providing this STEM experience to over 8,000 children, rotating them through various activities over 10 days. Where else could you participate in a teaching and learning event of this size with groups of Scouts aged 11 to 14 years? It is truly a unique opportunity. Are you up to the challenge?
Jamboree is big, I mean not just big, but really, really big……
The Australian Jamboree is a tri-annual national camp-out that runs for 10 days of many different activities. Over 13,000 youth and adults that attend will be living in a tent city, the size of a large country town. The event includes visits from younger Scout sections and day trips away from the main site.
The next Australian Jamboree will be Thursday 3 to Monday 14 January 2019 at Tailem Bend, South Australia. Note that you will need to allow for travel days either side of the event.
For more information: https://scoutsvictoria.com.au/activities-events/events/scouts/australian-jamboree/
Education, science, engineering students can get a lot out of this experience.
Nerd-up and become the next Brian Cox
 Running a myriad of STEM activities over 10 days to 8,000 children is an exciting challenge that will help improve conversational literacy, classroom management skills whilst working in challenging environments and catering for special needs.
Planning and working with a science team and networking with industry specialists will help develop valuable teaching skills, logistic-management skills, fundamental skills and networks.
Assist the next generation to consider a career in science and technology. You might even encourage our next Nobel Laureate.
It is also an opportunity to participate in social functions with other tertiary students from different disciplines and institutions.
Scouting is a worldwide youth organisation which has been around for over 110 years. Scouts are in every part of our community, and Scouting is the biggest and most successful youth organisation in Australia. More than 20,000 boys, girls, and adults in Victoria from wide cultural and religious backgrounds including those with an intellectual or physical disability enjoy an unlimited range of activities.
The purpose of Scouting is to encourage the physical, intellectual, emotional, social, and spiritual (and character) development of young people so they may play a constructive role in society as responsible citizens and as members of their local and international communities. This aim is achieved through a strong and active educational program that inspires young people to do their best and to always be prepared.
For more information about Scouting in the unscripted words of youth members, see the video at: https://www.youtube.com/watch?v=dLGBY3iTCbI
For more information about our Quality Teacher Program for Pre-service Teachers, see the video at:
https://scoutsvictoria.com.au/join-the-adventure/leadership-learning/student-placement/
How it works
You will be required to apply for membership of Scouts Victoria as Assistant Leaders, hold a WWC card with Scouts registered as one of the volunteer organisations, undergo a National Criminal History Check and provide referees. Scouts Victoria will facilitate this at no cost to the individual.
Volunteers must also undertake an interview and induction briefing sessions. You will be registered as a volunteer, with all training a combination of e-learning, practical skill development and in-service.  It will take around 20 hours to complete the required modules. This can be done online.
To see what Leaders say about their experiences and the benefits of being a Leader, please see the video: www.youtube.com/watch?time_continue=2&v=OIzEbEIh77c
As part of the training and induction, volunteers will be placed in the Scout Section (ages 11-14 yo) in Terms 3 or 4 2018 to work with Scouts and develop an understanding of the program. The placement will be in a Scout Group as close as possible to your home or preferred location. Sections meet once a week, on a weeknight, throughout the normal school year for between 1-2 hours a week. The section will also meet for various weekend activities at different times throughout the year which may involve overnight camps.
Volunteers will need to apply to join the Jamboree once you are registered Scouts Victoria member.
Applications for the STEM Activity Team close 5pm, Friday 28 September.
Costs
The Jamboree registration fee is $1220.00. This includes transport, accommodation, all meals, and entertainment. Where else could you get such a unique experience for under $125 per day?
About the Organisation
Organisation Name : Scouts Victoria
Not for Profit : Yes
Apply for this Position
---
Please quote in application: 2019 Jamboree STEM Activity Team Member via Pro Bono Australia.
---