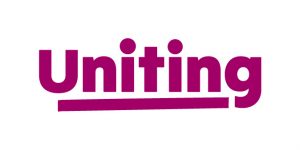 About the role
Volunteer with us.
Volunteers are integral to supporting the local community and the services delivered at Uniting East Burwood. Uniting East Burwood aims to be a welcoming space within the local community to provide support for individuals, couples and families experiencing challenges within their lives. 
We are currently seeking to find compassionate, vibrant and caring people to join our team of Community Workers.
Working to inspire people, enliven communities and confront injustice brings its own rewards. We want you to thrive within your role at Uniting. In joining us, you'll have access to a range of initiatives, opportunities and support.
There are lots of different ways you can get involved across Victoria and Tasmania. In joining Uniting, you will be warmly welcomed into a safe, inclusive and non-discriminatory workplace.
Community workers are the first people to meet our clients and assist individuals and families who are experiencing personal and financial difficulties. Community Worker's complete a recognised training course, available in seven online sessions, together with on-site mentoring.
A typical day for a Community Worker
Face to face contact with community members
Providing information and support
Referral and education to local support services
Supporting individuals, couples and families to access Food Relief on site
Responding to NILS (no interest loan) enquiries.
We encourage individual development and Community Workers are welcomed (where able) to attend team meetings and take advantage of appropriate staff training opportunities as they arise.
While it is not a prerequisite to come the knowledge of Emergency Relief we ask that you come with a willingness to learn so that your work will contribute to the enhance of the lives of the people you interact with and the community as a whole.  
What we offer you
Opportunity to develop skills and knowledge
Support and mentoring
Induction, orientation and training
A respectful, safe and non-discriminatory environment
Space to grow and support the local community
Employee Assistance Program: You can access our Employee Assistance Program (EAP) for counselling to support volunteer needs during times of difficulty.
Health and wellbeing support: You will have access to our online Springday health and wellbeing platform. This platform has information on health, fitness and wellbeing tips to help maintain a good work-life balance.
Access to training and development: Our workforce has access to a range training and development opportunities designed to assist them in their day to day roles and achieve their goals. We empower people to take control of their learning and we aim to provide the necessary support for them to be successful.
About the organisation
Organisation name : Uniting
Uniting Vic.Tas is the community services organisation of the Uniting Church. We've been supporting people and families for over 100 years. We work alongside people of all ages in local communities in Victoria and Tasmania. Our services reach to Albury-Wodonga in the north, Mallacoota in East Gippsland, the Wimmera region in the west, and across Tasmania.
We empower children, young people and families to learn and thrive. We're there for people experiencing homelessness, drug and alcohol addiction or mental illness. We support people with disability to live the life they choose. We assist older people to maintain their independence and enjoy life. We provide opportunities to access training and meaningful employment. We're proud to welcome and support asylum seekers to our community. We work to empower people with the information, skills and tools they need to live a healthy, happy life.
As an organisation, we work in solidarity with Aboriginal and Torres Strait Islander people as Australia's First Peoples and as the traditional owners and custodians of this land. We celebrate diversity and value the lived experience of people of every ethnicity, faith, age, disability, culture, language, gender identity, sex and sexual orientation. We welcome lesbian, gay, bisexual, transgender, gender diverse and non-binary, intersex, and queer (LGBTIQ+) people at our services. We pledge to provide inclusive and non-discriminatory services.
Our purpose:    To inspire people, enliven communities and confront injustice
Our values:       We are imaginative, respectful, compassionate and bold
How to apply
Please send through your expression of interest to infoUEB@vt.uniting.org for further information. A team member will contact you to discuss next steps and invite you to come meet with us on site to meet the team and see if Uniting East Burwood is the right fit for you!
---
Please quote in application: Community Worker via Pro Bono Australia.
---