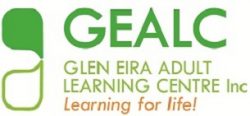 About the role
GEALC's Committee of Management (CoM) is responsible for overall governance and is not involved in day-to-day management.
The CoM has five key leadership responsibilities:
Setting strategic direction by developing business plans, strategies and budgets to ensure accountable and efficient operation of GEALC
Maintaining the long term viability of GEALC by ensuring that policies and procedures are generated and managed in a responsible and accountable manner
Appointing and monitoring the performance of the Executive Officer (EO) against agreed performance indicators
Monitoring the performance of GEALC to ensure it meets all statutory and common law compliance and reporting obligations and the delivery requirements of funding bodies
Ensuring GEALC's Revenue, Expenditure, Assets and Liabilities are maintained to ensure the ongoing viability of the organisation.
The CoM delegates authority for the operation and administration of the organisation to the EO. The Board has no operational involvement in the conduct of the GEALC's business activities and delivery of services. Its role is confined to setting and reviewing policy.
The Board's role is governance rather than management, which is the preserve of the EO and staff. Governance focuses on the organisation's wider issues of purpose, including the setting and monitoring of strategic direction, and the establishment and monitoring of board-level policies.
Requirements:
Be a member of GEALC
Act in accordance with the policies and procedures of GEALC
Declare any conflicts of interest at each meeting
Take part in appropriate orientation and training sessions
Attend monthly meetings, AGM and occasional special meetings
Support the decisions of GEALC
Select and appoint the EO
Support the EO to implement Committee decisions
Monitor overall operation and performance of GEALC
Be prepared by reading minutes, agendas, reports and any proposals submitted for consideration at meetings
Read, comment on and contribute to working papers and proposals for decision by the Committee
Be available to serve on sub-committees addressing specific issues
Attend workshops or short term task groups
Keep informed about issues affecting GEALC
Participate actively for the overall benefit of GEALC and encourage others to do likewise
Act as an ambassador for GEALC and promote it within the community, at functions, meetings, etc
Approve the annual budget
Ensure confidentiality of sensitive issues is maintained (by not discussing issues outside the committee room or with non-committee members)
Be open and frank and contribute to group discussions
Listen to other members' ideas and opinions and support other committee members
Step into an executive position in the absence of the elected member. A nominee of the committee may be required to deal with concerns regarding the collection, use, storage, disclosure and access of an individual's personal information.
About the organisation
Organisation name : Glen Eira Adult Learning Centre Inc
Glen Eira Adult Learning Centre Inc (GEALC) is an award-winning not for profit community-based Registered Training Organisation (RTO), Learn Local organisation and an Adult Migrant English Program (AMEP) provider. 
GEALC provides quality, affordable, accessible education for adults to achieve their full potential and extend their involvement in activities in the community. It offers a wide range of programs and activities including:
English as an Additional Language (EAL) and literacy training
Computer training including Microsoft Office programs, iPad training and digital technology
Skill development training including Medical Reception, Business Administration, Event Management, Career Choices and Mind Your Own Business (MYOB)
Personal development programs including health and wellbeing programs (Chi Yoga, Art & Drawing, Sewing)
Community engagement events (Multicultural Festival, Biggest Morning Tea, Victorian Seniors' Festival, Social Inclusion Lunch, Health & Wellbeing workshops).
GEALC operates as an incorporated, not for profit organisation with close to 500 members/ participants from a wide cross section of the local community.  GEALC employs over 14 part-time staff and has a turnover of around $500,000 per annum but a significant proportion of the organisation's capability and output is derived from the contribution made by many of its members on a voluntary basis. GEALC has a voluntary Committee of Management that oversees the organisation's work and guides its strategic directions to reflect the needs of the local community. 
GEALC boasts a stable and committed team that enjoys a great relationship with the city council, local members of parliament, its funding providers and local community organisations.
How to apply
---
Please quote in application: Board Member via Pro Bono Australia.
---