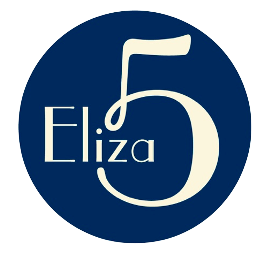 Organisation : Newtown School of Arts Trust
Location : Sydney
Time required : 10-12hrs/month
Duration of project : Ongoing
Skill area : Board & Committee Members
Sector : Arts & Culture
Application closing date : 21 Jun, 2021
About the role
Position Description:
The Company Secretary for Newtown School of Arts Trust plays an important role in supporting the effectiveness of the Trust, maintaining responsibility for high-level executive advice and minute taking for board meetings. You will provide advice on proper meeting and minute procedures, compliance and governance administration. This is a voluntary position, requiring 10-12 hours per month. This will include attending a Board meeting on the second Monday of each month at 5pm for 2 hours (in Newtown), plus a minimum of 1 hour per week during office hours.
In exercising their powers, the Company Secretary must:
Conduct their duties with care and diligence
Conduct their duties in good faith and for proper purpose
Not improperly use information obtained by virtue of their position
Key Responsibilities & Duties
Attending 1 Board meeting per month
Notifying Directors in writing in advance of Board meetings
Ensuring Directors' meetings are properly called and held (subject to instruction from the board)
Assisting the Chair and Directors in the conduct of meetings and their directorial and governance obligations and responsibilities
Advising the Board on good practice in corporate governance and work closely with the Chair and holding the Board's objectives to account
Provide guidance to Directors and oversee compliance on various matters including governance principles, director liability, Associations Incorporation Act 2009 (NSW), Associations Incorporation Regulation 2010 (NSW), and the Association's constitution
Ensuring board meetings are accurately captured in the minutes and that minutes are completed and distributed in a timely and accurate fashion post meeting
Demonstrate, uphold and model Newtown School of Art's values in all dealings and interactions within and outside the organisation.
Any other services the Chair or Board my require
Essential Selection Criteria
Excellent verbal and written communication
Excellent interpersonal skills and the ability to work well with people at all levels
Excellent attention to detail and a well-organised approach to work
Experience in scheduling meetings, development and distribution of agendas and comprehensive minute taking in meetings
High level of integrity including proven capacity to manage sensitive and confidential information
Tertiary qualification in Law, Corporate Governance or Business (highly preferred)
About the organisation
Organisation name : Newtown School of Arts Trust
Newtown School of Arts (not to be confused with the Newtown High School for Performing Arts), an original social enterprise, has a history commencing in 1899 emanating from the Schools of Arts movement which had at its centre the betterment of the people through education, arts, culture and socialisation.
The current 1916 heritage building, "5 Eliza", has been revived for the purpose for which it was built and houses a broad-based Arts program that, in contemporary terms, revitalises and furthers these ideas and principles. Home to the Sydney Fringe, Fringe HQ and visual artists studios, 5 Eliza is buzzing with artistic enterprise morning to night.
As a not for profit, unencumbered entity, the Newtown School of Arts Trust has proactively supported Sydney's artists by providing affordable, cultural infrastructure without the need for government subsidy. As the Trust owns the building outright, it offers highly discounted rent, and the constitution dictates that the space is purely for artistic enterprise.
5 Eliza is home to the Sydney Fringe who work throughout the year on advocacy for the sector as well programming Sydney's largest independent arts festival each Spring. They activate the whole building each September and use 5 Eliza as a base for their work throughout the year. In addition, 5 Eliza is home to 4 visual artists whose work is on public display in the Art Gallery of NSW and other national institutions.
Newtown School of Arts is a vibrant arts hub that punches well above its weight, benefiting artists and audiences with affordable cultural infrastructure and discounted tickets. The work stemming from 5 Eliza reaches audiences of 100,000+ year-round.
How to apply
To be considered for the role, applications must include: 1. A cover letter addressing the Position Description, Selection Criteria and Availability, no more than 2 A4 pages. 2. A current CV, no more than 2 A4 pages. 
Please email applications to admin@5eliza.com.au, quoting in subject line 'Company Secretary Application'.
---
Please quote in application: COMPANY SECRETARY via Pro Bono Australia.
---