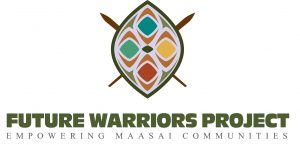 Organisation : Future Warriors Project
Location : Australia
Time required : a few hours per month
Duration of project : 12 months
Sector : Overseas Aid & Development
Posted on : 26 Sep, 2017
About the Role
FUTURE WARRIORS PROJECT (FWP) is looking for new vibrant and committed management committee members to embrace our vision and make a difference to the Maasai people of Tanzania. 
About the Organisation
We are an Australian and Tanzanian based not-for-profit and charity run completely by volunteers, employing local people to deliver projects in Tanzania. We deliver grassroots programs and services to support Maasai communities to face the challenges of the modern world.
These challenges include loss of land and livelihoods, food shortages, poor access to education, exposure to disease and altering cultural and social structures. Founded by Sianga Kuyan, a Maasai, Future Warriors Project is unique in its ability to connect directly with Maasai people and communities. Sianga is respected by and has strong connections with both remote Maasai communities and Maasai living in urban areas.
As an organisation, we have a direct line of communication to Maasai people and clear insight into the Maasai culture which puts us in a strong position to deliver projects that engage communities and go to the heart of their needs.
The opportunity
We are looking for professional people with leadership skills and energy to help us to build and implement our vision, progress projects, fundraising and marketing activities and make a real difference. We welcome people of all ages and backgrounds who are based in Brisbane and can commit to a few hours per month, for at least 12 months.
Currently we are looking to fill a marketing focused position (see below), however we also welcome general members who will contribute to our strategic direction and making a difference in the lives of vulnerable Maasai people.
Marketing position – We are looking for an individual to assist us in developing and implementing our marketing strategy. This is a great opportunity for a professional looking to give back to the community or someone starting out looking to hone their marketing skills. The opportunity is yours to sculpt and develop the marketing strategy whilst practically deploying activities. FWP currently runs a myriad of ad hoc activities including fundraising events, social media and passive income generating ectivities. If you have good organisational skills, event management or marketing and communications skills or simply have a passion and interest to contribute, please apply!
The commitment
Full committee meetings are held every two months on a Sunday afternoon (typically 2 hours of passionate discussion). In addition, office bearer roles (President, Vice-President, Treasurer and Secretary) meet more regularly either virtually or in person to discuss the governance, reporting and financial situation of FWP. Other Management Committee members meet with Sianga Kuyan, FWP Founder, to discuss activities such as volunteers, fundraising, marketing and communications. Committee members are expected to respond on a needs basis over email, phone and/or skype.
We are looking for people members who can work with minimal guidance, as part of an organisation that is run by volunteers who are time poor – this means we don't have the same degree of structure and management as other organisations. It also means our Management Committee is our backbone and needs to run continuously, so we ask all people who are interested – can you dedicate your time to us, in spite of all other commitments in your life? In return for your dedication you will meet great people, be able to learn the ropes of governing a not-for-profit while playing a vital role in an organisation that makes a real difference.
In summary we are looking for:
• Capacity to commit time to us for at least 12 months, on top of an already busy schedule
• People who are supportive of our founder's vision, knowledge and connectiong with local communities
• Patience and flexibility
• Empathy, good listening skills and the ability to work effectively with others
• Drive, and the ability to get on with agreed priorities with very little guidance
• People with a strong interest in development work, social justice, Africa, Tanzania, and/or Maasai, who are open to understanding the complexities of working in remote settings with traditional minority cultures in developing countries.
Get in touch
To express your interest, please prepare a few paragraphs about yourself and why you are interested, and contact Andrew at committee@futurewarriorsproject.org or call 0402346557 by 5 November 2017. For more information about Future Warriors Project please visit our website at www.futurewarriorsproject.org or facebook page www.facebook.com/Warriorsproject.
Please note that Management Committees are entities with legal and practical responsibilities. Because we are a small organisation whose funding is directed to projects, we are not able to provide members of the Management Committee with volunteer protection, office bearer or liability insurance. Please chat with us if you have any concerns.
About the Organisation
Organisation Name : Future Warriors Project
Not for Profit : Yes
Apply for this Position
For details concerning this role , please contact
Andrew Caesar
Phone : 0402346557
---
Please quote in application: Management Committee – Marketing & General via Pro Bono Australia.
---