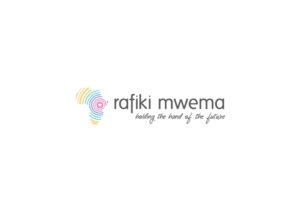 About the role
This role will report directly to the Director of Partnerships, working closely with the Marketing Committee, to align with Rafiki Mwema's marketing strategy and tone of voice. The role is responsible for daily monitoring of activity across Rafiki Mwema's social media platforms and ensuring that all direct messages and comments are responded to promptly and tailored to each point of contact.
There is opportunity for the role to be shaped by the applicants' skills and interest and can grow over time as Rafiki Mwema's social media reach grows.
As the Social Media Specialist your responsibilities will include, but not be limited to:
Daily monitoring and responding on social media platforms
Content Creation
Data Management
Selection Criteria
Ability to commit a minimum of 16 hrs/month (4hrs/week), extra as required.
Strong interpersonal, verbal and written communication skills
Sound time management, planning and organisational skills
Demonstrated capacity to work both autonomously
Excellent proficiency and knowledge of social media platforms
A Bachelor's degree in a relevant area or similar qualification or equivalent knowledge and skills through professional experience.
Experience in social media engagement and management.
Flexibility, professionalism, engaging, and outgoing to connect with stakeholders and supporters.
Must have the following checks or be willing to obtain:
Working with Children Check (free for volunteers)
National Criminal History Check (at own cost)
Rafiki Mwema encourages and nurtures diversity and inclusion and welcome applications from applicants who identify as Aboriginal, Torres Strait Islander, women and those from a diverse background or life experience. All information provided upon application is kept confidential and is used solely for the purpose of assisting Rafiki Mwema in the recruitment process as we endeavour to build strong, diverse teams. We would like to thank all applicants in advance for taking the time to express interest in this role.
About the organisation
Organisation name : Rafiki Mwema
Rafiki Mwema means 'Loyal Friend' and that is what we will be to these young boys and girls. The impact of sexual abuse and the profound lack of care and support for young girls in Kenya who experience abuse is heartbreaking, compounded by the stigma that then follows. We have had little girls as young as ten months come to us after being the victim of assault.
Providing the girls with safety, love and therapeutic parenting is critical. However, without providing the same safety, love and therapeutic parenting to boys, we would not be dealing with the problem and in turn, disrupting the cycle of violence.
We have two houses for the boys in which we provide therapeutic support for boys who have survived the horrors of living alone on the streets, some from the tender age of 5 years old. These boys have experienced the full terror of life on the streets and for many, this has included beatings, abuse and rape by both men and women. Life has taught them not to trust and without support, they would likely continue the cycle of abuse.
At Rafiki Mwema, we work with our boys to respect themselves and others. We model positive behaviours towards women and give them the values to become safe husbands and fathers. We help them to understand that they are deserving of love.
All of our children live as a family, but in separate houses. They are therapeutically parented, using the PACE model and have regular therapy as individuals and in groups. They are supported to have safe contact with their families. They are loved and provided with a safe and consistent home, with adults they can trust.
How to apply
Please upload your cover letter and CV addressed to our CEO: Morwen Rossiter via application form (https://rafikimwema.com/get-involved/volunteer-job-openings/) on our website.
---
Please quote in application: Social Media Specialist via Pro Bono Australia.
---