Tag : Corporate Volunteering
-
Thursday, 8th April 2021
We must change the perception of volunteerism, so it is no longer viewed as a transactional model of helping, but rather an act of making a difference and addressing key issues in society,
…
-
Thursday, 4th March 2021
We speak to Volunteering Australia on how you can do the most as a volunteer
Corporate volunteering is a great way to not only help charities run their programs and have more impact but
…
-
Friday, 19th July 2019
The time corporates spend volunteering has not seen significant growth over the past decade despite increasing recognition of the value to employees and businesses, a new report
…
-
Tuesday, 16th July 2019
Andrew Cairns, CEO of Community Sector Banking, considers how we can grow volunteerism in businesses to build a stronger civil society.
There is great reward in the act of volunteering.
…
-
Friday, 23rd June 2017
There is a stark difference between management and leadership, a Victorian conference has heard.
Speaking at the Volunteering Victoria 2017 conference on Friday, keynote speaker…
-
Wednesday, 24th May 2017
Corporate volunteering programs promise a range of commercial and community benefits. Naomi Barson, marketing manager for GoodCompany, asks top employers about the true value
…
-
Friday, 5th May 2017
Corporate employees are being called on in their thousands to Take the Volunteer Pledge ahead of National Volunteer Week.
The campaign, launched by social enterprise GoodCompany,
…
-
Monday, 21st November 2016
Almost a quarter of the workforce is engaged in unpaid work for a community organisation during work hours, but these programs are not as effective as they could be, according to lecturers
…
-
Wednesday, 10th August 2016
Transformative volunteering programs promise engaged staff, improved job performance and organisational resilience writes
Chris Jarvis, co-founder and CEO of global CSR consulting
…
-
Wednesday, 9th March 2016
The power of storytelling should be used to leverage the support of stakeholders for strategic activities such as corporate volunteering, according to a business communication
…
-
Monday, 7th March 2016
Matt Henricks' career as an organisational psychologist has led him down the unusual path of providing clean water to communities in Africa. Henricks is this week's Changemaker.
…
-
Businesses have welcomed their inclusion into the new Australian definition of volunteering, released by national peak body Volunteering Australia. For the first time, corporate… Wednesday, 29th July 2015

Get your biweekly dose of news, opinion and analysis to keep you up to date with what's happening and why it matters for you, sent every Tuesday and Thursday morning.
News categories
Featured suppliers
---
The Centre for Volunteering is the peak body in NSW promotin...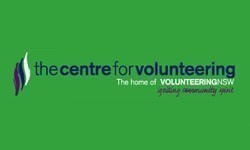 ---