Tag : Human Rights Law Centre
-
Friday, 1st July 2022
Advocates in Australia have called on governments to do more to ensure abortion is not only legal, but accessible.
It was the decision that rocked the United States – but its ripples
…
-
Friday, 10th June 2022
Advocates say more action is needed for the welfare of children.
Tasmania has become the first state in the country to raise the age of criminal detention, from 10 to 14 years old.
The
…
-
Monday, 9th May 2022
What's right and what's wrong when it comes to advocating as a charity during election time?
Elections have a way of focusing purpose, and for many charities the time to advocate for
…
-
Monday, 4th April 2022
A coalition of community and advocacy groups say new laws are incompatible with the democratic right to protest and fundamental civil liberties. 
The NSW parliament has passed tough…
-
Monday, 10th February 2020
"Without limits on political donations and election spending, politicians will respond to those with the biggest bank balance, instead of those with the best ideas," Human Rights
…
-
Wednesday, 5th February 2020
Critics argue the legislation gives religious groups unprecedented privileges to discriminate
The government's revised religious discrimination bill threatens inclusion
…
-
Wednesday, 15th January 2020
The Human Rights Law Centre says proposed legislation would silence charities
A Queensland government bill limiting political donations and election spending will stifle charitable
…
-
Monday, 9th September 2019
A 12-year-old Arrernte/Garrwa boy from central Australia has travelled to Geneva to address the UN Human Rights Council and urge the Australian government to stop sending 10-year-olds
…
-
Friday, 21st September 2018
Draft amendments to the foreign donations bill have been labelled a win for the charity sector, with the government backing down on measures that threatened charitable advocacy.
…
-
Friday, 12th January 2018
The Human Rights Law Centre is examining the legality of the government's contentious foreign donations bill and said it was "likely" the bill would face a High Court challenge in
…
-
A group of civil society organisations, academics and individuals working to promote accountability and respect for human rights by Australian businesses, has launched the Australian… Wednesday, 1st November 2017
-
Thursday, 17th August 2017
Social sector leaders in Australia are being called on to speak out about the ability of their organisations to advocate on matters of public interest, as part of a nationwide survey
…

Get your biweekly dose of news, opinion and analysis to keep you up to date with what's happening and why it matters for you, sent every Tuesday and Thursday morning.
News categories
Featured suppliers
---
The Centre for Volunteering is the peak body in NSW promotin...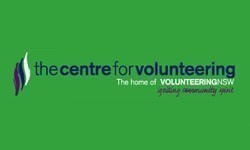 ---