Community groups slam religious discrimination bill
---
Critics argue the legislation gives religious groups unprecedented privileges to discriminate
---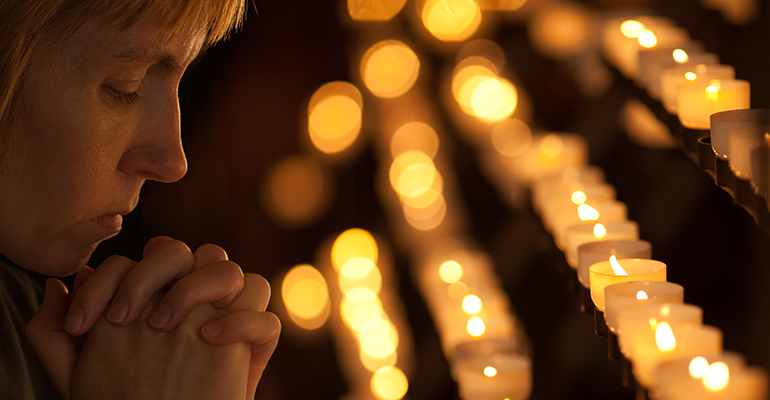 ---
Community groups slam religious discrimination bill

5 February 2020 at 4:14 pm
Critics argue the legislation gives religious groups unprecedented privileges to discriminate
The government's revised religious discrimination bill threatens inclusion in the workplace and could hurt employees who have a disability or are LGBTIQ+, Diversity Council Australia warns.  
The Morrison government's second draft of the legislation would allow charities, churches, religious schools, and hospitals to discriminate when hiring staff based on their religious beliefs.
It also would allow doctors and pharmacists to "conscientiously object to providing a health service", leading to fears around the provision of contraceptives.
The bill has been slammed by community groups, who say the legislation would undermine people's healthcare, while giving religious bodies unprecedented privileges to discriminate.
Diversity Council Australia CEO Lisa Annese told Pro Bono News the bill could stop Australian businesses fostering inclusive cultures.
She said the proposed Employer Conduct Rules meant businesses could face legal challenges if they tried to enforce workplace diversity and inclusion policies, making it hard to protect employees from discrimination.
"You could potentially have situations where people don't want to work in teams with someone who is LGBTIQ+, or they might tell somebody with a disability that if you pray hard enough, your disability may be healed," Annese said.
"People may be judgemental against people who have used IVF, or are in same-sex relationships. It really is a risk that we're running in order to address a problem that doesn't actually exist."
Annese pointed out that the DCA Inclusion Index revealed that those in majority religions don't experience high levels of discrimination.
The 2019 index showed that 23 per cent of Christians experienced discrimination in the past year, compared with 48 per cent of people with disability and 40 per cent of LGBTIQ+ people.
Despite 43 per cent of people from a non-Christian religion experiencing discrimination, Annese said these people were not considered in the bill.
"This piece of legislation has not been written with religious minorities in mind," she said.
"But it definitely will make it impossible for organisations to uphold standards of inclusion, by making it lawful for people to express potentially toxic religious views that impinge on the human rights of vulnerable people."
Annese said she could not identify any examples where people from major religions were experiencing discrimination and exclusion.
DCA is calling for the discrimination bill to be radically altered.
"A standard discrimination bill, designed along the same lines of existing Australian laws, could protect people of faith and without faith, without taking away existing protections or introducing complex and untested rules," Annese said.
The Human Rights Law Centre has also slammed the bill, arguing it gives religious groups unprecedented privileges to discriminate.
Adrianne Walters, senior lawyer at the Human Rights Law Centre, said the proposed laws would make it harder for Australians to get the healthcare they need. 
"Women and LGBTIQ+ people seeking healthcare shouldn't have to fear being judged and abandoned by their doctor," Walters said.
"[The bill] is inconsistent with the ethical and professional duties of doctors and will make it harder for people to access essential healthcare, like emergency contraception and abortion. Our laws should protect all, rather than privileging a few."
The government is expected to finalise the legislation by March.
---
---

Get your biweekly dose of news, opinion and analysis to keep you up to date with what's happening and why it matters for you, sent every Tuesday and Thursday morning.