Tag : Sustainable investment
-
Wednesday, 12th May 2021
"Ultimately, sustainable investment is about making the right choices. And to make the right choices, you need good information"
A proposed
Corporate Sustainability Reporting
…
-
Thursday, 11th March 2021
There is more that we can do together to protect animals and the amazing charities that work tirelessly to save animals every day, way beyond our lifetime.
Animals enrich our lives
…
-
Wednesday, 12th September 2018
A leading Australian foundation is entirely divesting its $90 million corpus investment portfolio from fossil fuels to focus on environmentally sustainable investments
.
Australian
…

Get your biweekly dose of news, opinion and analysis to keep you up to date with what's happening and why it matters for you, sent every Tuesday and Thursday morning.
News categories
Featured suppliers
---
The Boroondara Volunteer Resource Centre offers a range of s...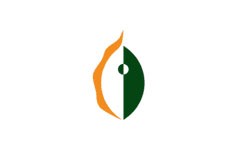 ---