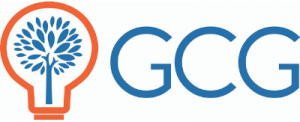 Organisation : The Global Consulting Group
Location : Melbourne, Online, Sydney (Mostly Remote/Online)
Time required : 5 hours per week minimum - As this is a leadership role, you will have the opportunity to build and set up your team accordingly to suit the amount of time and seniority/level of responsibility you can undertake
Duration of project : N/A
Skill area : Consulting & Strategy, Digital Volunteering, Finance & Accounting, Fundraising, Sales & Business Development
Sector : Children, Community Development, Consulting, CSR, Disabilities, Domestic / Family Violence, Homelessness & Affordable Housing, Veterans, Ex-Service Men & Women, Women, Youth & Young People
About the role
GCG is currently on the hunt for a General Manager – Finance (Finance GM) to join our Headquarters, reporting directly to the CEO. 
The General Manager of Finance (GM Finance) role is a leadership role reporting directly to the CEO, and is expected to play a critical role in the development and execution of GCG's strategy. 
The role is responsible for establishing and providing leadership to GCG's Finance team. The GM Finance is accountable for the development of GCG's budget, management of finances across the entire GCG organisation (including branches) and ensuring the compliance of GCG's financial reporting in line with its statutory obligations.
What's in it for you?
The GM of Finance role is a meaningful opportunity to join a passionate team of volunteers who deeply cares about empowering those who do good to do better. You'll meet and work with like-minded professionals, apply and further develop your financial accounting skills in a non-profit organisation

GCG provides you with a different kind of leadership experience – an avenue to mentor students and the next generation of leaders, as well as the opportunity to build on stakeholder management skills and further expand your professional network. 

Importantly, you will be able to work with high-potential professionals and students in the early stage of their career, shaping their development and growth. Through this experience, your own leadership style is expected to be further developed.
Key duties and responsibilities
Building and leading the GCG Finance team (1-2 direct reports anticipated)

Leading the development of the finance budget to support GCG's strategy.

Leading and/or supporting the implementation of fundraising strategies to achieve GCG's financial goals

Responsible for managing GCG's accounts and finances over its entire structure (including branches)

Organising and setting up internal branch accounts and assisting HQ in setting up an internal reporting structure.

Setting up checking procedures to ensure GCG's compliance is met.

Setting up budget guidelines for branches and managing GCG's budget at the branch and HQ level.

Maintaining financial records in accordance with relevant legislation (ASIC, ACNC, ATO). 

Annual preparation and filing of annual statements with ACNC and/or CAV.

Preparation of financial statements

Ongoing monitoring of regulatory changes.

Leading and/or supporting (where relevant) the implementation of fundraising strategies to achieve GCG's financial goals.

Provide strong and clear leadership internally to GCG and its people and externally to GCG's stakeholders.
The Candidate
An individual with the passion to drive the achievement of GCG's vision and mission, lives and believes in GCG values and is prepared to act as a strong role model.

An individual who is able to take on responsibilities and drive the organisation's development in an undefined space with limited resources. This individual must be prepared to play a key role in the ongoing development of the organisation by creating a long-term financial strategy, assuming responsibility for group finances and providing support to GCG branches.

An individual who is able to pro-actively develop strong and genuine relationships with all other volunteers in GCG (across both HQ and the branches) as well as external relationships. 
Qualifications Required
A current CA/CPA qualification earned within Australia.

Working professional with four or more years of experience in a finance department.

Demonstrated experience in leading teams.

(Preferred) Knowledge of the reporting and compliance requirements for companies limited by guarantee and registered charities.

(Preferred) Previous experience with social enterprise, not-for-profits or student organisations.

(Preferred) Familiarity with the XERO accounting system.
About the organisation
Organisation name : The Global Consulting Group
The Global Consulting Group (GCG) is a charity which provides pro-bono consulting services to other charities and not-for-profits.
We do this by connecting university students with experienced professionals who then work together to solve business problems for other charities, combining the energy and passion of today's youth with the experience and wisdom of our industry leaders.
We operate across Australia with over 150 active volunteers, all living our vision, 'to deeply empower those who do good to do better.'
How to apply
Please note that GCG is not-for-profit run entirely by volunteers. As such, all volunteers are not entitled to a salary or any other entitlements associated with employment.
To apply, please use the links provided and submit your most recent CV and covering letter. Applications will be assessed on a rolling basis.
We look forward to hearing from you and meeting you soon! 
---
Please quote in application: General Manager of Finance via Pro Bono Australia.
---