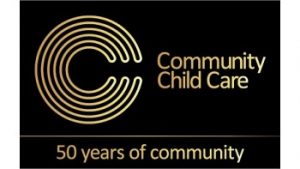 About the role
Position Description
The role of a CCC Board Member is to work with other members of the board to:
• Set the vision and mission of CCC
• Set and drive the strategic direction of the organisation
• Ensure CCC is financially and legally accountable
• Work with the Executive Director (ED) to enable the organisation to obtain the resources, funds and personnel necessary to implement the organisation's strategic objectives.
• Implement, maintain and (as necessary) refine a system of good governance that is appropriate for CCC
• Review reports and monitor the performance of the organisation
• Regularly review the board's structure and composition, so that these are effective for the organisation
• Appoint and managing the performance of a suitable ED
• Succession planning for the ED
Selection Criteria
Grants, Philanthropy and Partnerships
Experience in the development and growth of relationships with foundations, partners, and supporters. Ability to guide strategies to secure new funding opportunities and partnerships. Availability to review funding applications and acquittals, guide the recruitment and retention of high value donors and partners.
Advocacy & Campaigning
A fundamental understanding of how the public policy environment is affecting — or could affect — the organisation's work and the people and communities we serve. Ability to guide advocacy strategies, including policy lobbying, elections and electioneering, and educating and informing. Availability to support the implementation of the advocacy roadmap and the development of advocacy campaigns.
Legal
A fundamental understanding of the not for profit sector and the technical legal issues the organisation might face. Experience in risk management and compliance to assist in the evaluation of strategy and current and possible future risk. Bring an attention to detail, evidence interpretation, problem solving and research skills to support the analysis of information and make recommendations based on facts. Availability to support collaborative consensus building and deliberative decision making.
Finance and Risk
A fundamental understanding of financial requirements and risks faced by small not for profits.
Experience in technically proficient not for profit financial management and business models and in communicating financial statement interpretation in simple English. Ability to support sound financial judgement in Board decisions. Availability to support the design and development of internal controls and performance measures and best practice financial and accounting methods and practices.
Time Commitment
• Service on the board is of a voluntary nature.
• Meetings are held via Zoom or face to face in our Preston office and are held monthly with the addition of extra meetings when necessary to attend to specific issues.
• It is assumed board members will read documents prior to board meetings in order to be prepared to engage in discussion at meetings.
• From time to time, work on special projects in conjunction with staff and other Board members to assist in progressing the organisation's purpose and mission.
We will review applications as they come in – please apply as soon as possible. Interviews will be conducted as suitable applications are received.
About the organisation
Organisation name : Community Child Care Association
About The Organisation
Established in 1971, Community Child Care Association (CCC) is the voice of community-based education and care services in Victoria.
Here to help services transform their vision into practice, we offer membership, quality training and consultancies.

Our 750+ members rely on us for discounted training, free professional advice and support, and to keep them up to date with industry standards, best practices and new regulations.

Our deep community connections and role as the peak body for community-owned, not-for-profit education and care services make us well placed to lobby key decision-makers on the issues that matter to our members.

Proactive in the evolution of the children's education and care sector, our focus is on quality service and outcomes. We offer training, membership and consultancies to all services.
Website
http://www.cccinc.org.au/
How to apply
How To Apply
Please send your short Expressions of Interest outlining your skills, background and why you think you would be the right fit for our Board to our Executive Director Julie Price at nfindlay@cccinc.org.au
using the subject line: Voluntary Board Member EOI
Applications should be addressed to :
Julie Price
email: nfindlay@cccinc.org.au
---
Please quote in application: Community Child Care Association Voluntary Board Members via Pro Bono Australia.
---