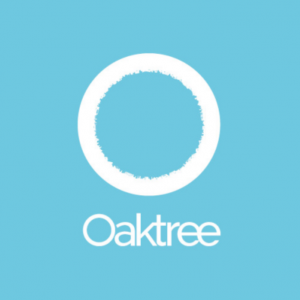 Organisation : Oaktree
Location : Melbourne
Time required : 6-7 hours/week
Duration of project : <6 months
Skill area : Advocacy
Sector : Community Engagement
Application closing date : 16 Nov, 2021
About the role
Who we are looking for:
The following abilities will need to be demonstrated in the application period to be considered for the Community Engagement team:
Organizational abilities: Calling everyone who is a master with Google Calendar or keeps a dedicated dot journal planner, showing an ability to keep on top of your workload is a must;
Teamwork and leadership: A keen approach to working collaboratively with others, whilst being a critical innovator and initiative-taker (along with a generous dash of humor) are trademark qualities of this team;
Innovation: Coming up with creative solutions to challenges, trying these out, and failing fast is required and celebrated at Oaktree;
A commitment to young people's wellbeing: At Oaktree, we see best practice as standard practice when it comes to safeguarding children and young All successful volunteers will need to have a Working with Children's Check and undertake a series of compliance training to work with young people and represent our organization.
These are not mandatory but desired qualities:
Project and event management experience
Facilitation experience for a range of audiences
High written and verbal abilities
Experience in design thinking
Expectations for the 2022 team
As a member of the Community Engagement team, you must be able to meet the following expectations for 2022:
Attend monthly Community Engagement meetings, dates to be confirmed at the Welcome Day on Saturday 14 January 2022 from 10am to 4pm;
Attend portfolio meetings, to be arranged and confirmed after appointment. First Extended Leadership meeting: Saturday 11 December 2021 from 11am to 2pm;
Complete all work assigned and agreed to at a professional and timely standard;
Assist in the preparation and execution of:

Community Engagement Training Weekend: Friday 4 to Sunday 6 March
Week of Live Below the Line: An Oaktree Initiative: Monday 9 to Friday 13 May 2022
Major fundraising events between April to September: dates TBD in February 2022
Submit a role handover document and portfolio report, due by 31st October, which will conclude the obligations to your Live Below the Line: An Oaktree Initiative concludes 31 June 2022.
Should any of the above expectations not be met, a discussion will be had with the Head of Community Engagement which may lead to a forfeiture of your position.
Role-specific details
As the Director of Live Below the Line: An Oaktree Initiative, you will take on the mantle of leading this globally renowned experiential campaign for its 12th year. You will lead a team of four to modernise the campaign and draw upon its significant branding and past fame to lead the charge of young people coming together to raise awareness and raise funds to directly support millions going without across the Asia-Pacific through the Oaktree Youth Solidarity Fund. Under your guidance, your team will connect with young people wherever they are— schools, higher education—market 2022 through a unique campaign, organise community events to celebrate campaign milestones, whilst demonstrating the reach and impact through careful monitoring processes.
Success looks like accomplishing a full and complete Live Below the Line that has a marked impact on individuals who took part, the communities that engaged with and learnt from the campaign, expanding Oaktree's capacity to deliver transformational experiences, and growing our Oaktree Youth Solidarity Fund.
Portfolio: Live Below the Line: An Oaktree Initiative, and Extended Leadership
Time commitment: 6-7 hours per week (times will vary by roughly 1-2 hours depending on time of year)
Reports to: Head of Community Engagement
Direct reports: Partnerships, Communications, Events, and Logistics & Data Coordinators
Applications close: 9am Tuesday 16 November 2021
Application link: https://form.typeform.com/to/z1i4uqXq
For any questions, queries, concerns and/or humorous anecdotes, please contact Kergen Angel, Head of Community Engagement, at k.angel@theoaktree.org.
About the organisation
Organisation name : Oaktree
About Community Engagement
The Community Engagement team works collaboratively together and with other parts of the organization to facilitate transformative experiences that change the way the Australian community understands and acts towards development across the Asia-Pacific.
The Community Engagement team comprises the Communications, Fundraising, Live Below the Line: An Oaktree Initiative, Product Development, and Volunteer Development portfolios. The Community Engagement team's aim is to build, support and grow our community and therefore our movement of people who want to see young Australians driving sustainable development change.
How to apply
---
Please quote in application: Director of Live Below The Line: An Oaktree Initiative via Pro Bono Australia.
---