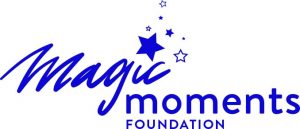 Organisation : Magic Moments Foundation
Location : Online
Time required : 2-4 hours per week
Duration of project : 2 years
Sector : Community Engagement, Community Support Services, Education & Training, Indigenous, Mental Health, Social Enterprise, Youth & Young People
Posted on : 13 Feb, 2019
About the Role
We are all passionate volunteers.  We are looking for someone to write grants for our three projects.  The current focus is for youth to attend our Youth Leadership and Business Summit in Sydney in July.  
About the Role
Obtaining grants in the charity sector is not for the faint of heart.  MMF is seeking the help of someone with a social conscience who understands the huge impact a Grant Writer can have on the organisation's ability to extend the positive social footprint of its activities. By helping MMF maintain a stable source of working capital, you will provide an essential role to the members of our community that our programs benefit – from youth through to elderly. Your contribution will play a critical role in the functioning of MMF and all the irreplaceable work we do.  You know that your contribution to MMF will be an essential component for the smooth functioning of our charitable works, even though its impact to the outside observer is subtle and hidden. Your contribution to our national charity is around pursuing grant money, bringing your skills to and making a huge impact.  You have chosen to work alongside our team of dedicated volunteers because MMF's vision is one you believe in.
This is a highly rewarding, enjoyable role in a well-respected and established community organisation. The work done by Magic Moments Foundation is life changing and makes a considerable difference to the community.
Key responsibilities – please note that this role could be a shared role.  You inform us what you are passionate about and what you would be able to take on.
You are responsible for writing proposals for both unrestricted operating revenue and restricted projects and for submitting timely and accurate reports for all existing grant funded projects.  You will gather documentation and fulfill the necessary requirements of various funding bodies to formally seek funding on behalf of MMF and its various constituent programs.  The work you do for MMF will provide the largest most consistent blocks of funding for our operations.  You must be an excellent researcher who not only finds the funding organization whose grants match with MMF outcomes but also must be an astute writer who knows how to properly appeal to the funding organisations board.  Your primary role is preparing grant proposals, beginning by performing research, for which you are adept at familiarising yourself with an organisation's programs, goals and financial needs.  You also look into potential funding sources and keep careful records to track our proposals.  If a grant-making organisation requests additional information, you supply the missing items.  You work alongside the MMF fundraising and marketing teams, planning fund-raising campaigns and promoting the organisation through public relations work.
Responsible for conducting the full range of activities required to prepare, submit, and manage grant proposals to foundation and corporate sources.
Perform prospect research on foundations and corporations to evaluate prospects for corporate and foundation grants.
Work with finance to gather information necessary to report to corporate/foundation funders on current grant programs
Comply with all grant reporting as required by foundation/corporate donors
Provide stewardship to current donors, including work with Grants & Research Manager to provide regular written updates (newsletters etc) to corporate and foundation donors
Understanding of institutional history and programs
Make appointments for VP Development and Grants and Research Manager with foundation officers and other prospects, arrange for onsite tours for supporters (foundation officers, foundation trustees)
Maintain current records in the database and in paper files, including grant tracking and reporting
Track statistics relevant to the development and provide written materials necessary for donor stewardship
Work with appropriate board members to provide development input for all written foundation materials (including Annual Report, volunteer communications etc)
Assist with other fundraising projects as requested
Key Selection Criteria
Ability to understand the needs of both MMF and the organisation that is offering the grant money
Great organisational and time management skills
Being able to understand and execute complex instructions
Outstanding computer skills
Able to meet tight deadlines
Ability to familiarize themselves with an organisation's goals and needs
Strong written communication skills; ability to write clear, structured, articulate, and persuasive proposals
Strong editing skills
Attention to detail
Knowledge of fundraising information sources
Experience with proposal writing and institutional donors
Knowledge of basic fundraising techniques and strategies
Knowledge and familiarity with research techniques for fundraising prospect research
Strong contributor in team environments
Great at building rapport with grant organisations contact people
Qualifications:
Minimum of two years' experience with grant writing
Previous experience with non-profit fundraising
Experience working in deadline-driven environments
Able to work well in a team environment, handle multiple assignments and meet deadlines
Able to monitor and meet income goals
Bachelor's degree in communications, English, writing or similar field would be ideal
Please view the videos below:
Magic Moments Foundation Youth Leadership & Business Summit in Sydney in July for teens aged 14-17 years:- https://www.youtube.com/watch?v=D0cmEv-vRc0
Magic Moments Foundation IGNITE in Sydney in July for Adults:  https://www.youtube.com/watch?v=5RL2zlot_no
See the Magic Moments Foundation Sydney Basket Brigade  in action:-  http://www.youtube.com/watch?v=9ZVmAbro7Gw 
Adopt a Grandy and help an elderly person in need:  https://www.youtube.com/watch?v=mM7JSwDvzhQ&feature=youtu.be
About the Organisation
Organisation Name : Magic Moments Foundation
Not for Profit : Yes
Apply for this Position
---
Please quote in application: Grant Writer via Pro Bono Australia.
---