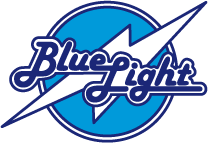 About the role
Exciting opportunities now exist for Board Directors of Blue Light Victoria.
Blue Light Victoria (BLV) has two (2) Non-Executive Director (volunteer) positions on the Board that have recently become vacant. As such we are seeking Expressions of Interest from suitable candidates to fill these positions. Expressions of Interest must be in writing and include a personal statement of no more than 250 words, as to suitability and reason for wanting to be a member of the Board, and a current curriculum vitae.
Applications close 19 January 2022.
This is an opportune time to consider taking up these roles as BLV is in a growth and development phase, seeking to expand it's reach.
Skills sought
– Knowledge and skills in one or more areas of board governance:-
– Fundraising/Marketing/Public Relations
– Communications
– Risk Management
Position Purpose
Providing governance and general oversight of the organisation including:
o Ensuring delivery of the vision and mission of the organisation
o Involvement in the formulation of the organisation's strategic direction and approval of strategic plans
o Reviewing, approving and monitoring the business plan and annual budget.
o Setting a risk appetite and monitoring any risks faced by the BLV.
o Networking on behalf of BLV with stakeholders, financial supporters, sponsors, ambassadors
o Overseeing performance of the Chief Executive Officer
o Ensuring the human and financial resources are available to achieve objectives
o Contributing to the development of board and organization policies.
o Ensuring compliance with all regulatory and legal requirements applicable to BLV
o Compliance with all legal and regulatory requirements of being a director
o Providing original input and contribution to Board meetings and, where appropriate, constructive challenge of processes and procedures
o Participating in Board sub- Committees as necessary; and
o Regularly updating and refreshing skills, knowledge and familiarity with BLV
– Attendance at monthly Board meetings
Selection Criteria
These vacancies will suit candidates who are able to demonstrate expertise and experience in one of the following:- fundraising, marketing, communication or risk management. Successful applicants should have a clear understanding of a Director's role and responsibilities together with corporate governance experience and a passion aligned to the vision and mission of BLV. Graduates of the Australian Institute of Company Director's Course will be highly regarded.
For enquiries please contact Board Member Michelle Arundel on: 0419 488 752
About the organisation
Organisation name : Blue Light Victoria Inc.
BLV is an independent, for-purpose organization with a vision to shape young lives and strengthen communities. Working with young people primarily between the ages of 10-18 years, BLV provides youth engagement opportunities, building resilience and wellbeing through interactive programs across the State. BLV has a long history of working closely with its key partner agency, Victoria Police. Together, BLV and Victoria Police have designed and facilitated programs and initiatives that provide positive opportunities for young people to participate with police and their local community. BLV also partners with a wide array of other stakeholders to deliver initiatives including community organisations and primary and secondary schools, public and private. BLV's state office is located at the Victoria Police Centre and supports approximately 25 branches across the State. Each branch is a member of BLV, however they are also independent incorporations, with management committees containing members of Victoria Police and the local community. Established in 1976, BLV is governed by a Board of Directors consisting of members of Victoria Police and the wider community. Operational and strategic oversight of the organization is led by the Chief Executive Officer. The state office of BLV consists of staff and volunteers who provide services and programs focused on youth empowerment across the State, primarily within both secondary and primary schools. BLV Branches provide a variety of initiatives for young people including but not limited to, fitness and personal development programs, creative arts, discos, camping programs and social enterprise initiatives including coffee carts and hospitality training. These initiatives are structured and supervised and cater to a wide range of ages and abilities. Programs facilitated across the State ordinarily enable approximately 20,000 young people to participate in a BLV event or program each year. This reach is significant and whilst the pandemic has impacted initiatives it is anticipated that when restrictions ease and more face to face and group gatherings are allowed, this reach will be further widened.
How to apply
Expressions of Interest must be in writing and include a personal statement of no more than 250 words, as to suitability and reason for wanting to be a member of the Board, and a current curriculum vitae.
---
Please quote in application: Non-Executive Director (Volunteer) via Pro Bono Australia.
---