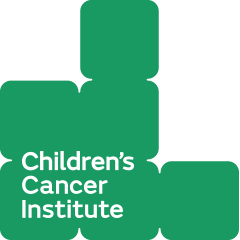 Contact
Name: Adrienne Pearson
Position: Bequests Executive
Phone: 1800 685 686
Fax: 02 9662 6583
Mission / Objective
Every year more than 640 Australian Children will be diagnosed with cancer. Every week nearly three Australian children will die of cancer.
Our organisation exists solely to put an end to childhood cancer.
We just don't hope to do it.
We will do it.
And we are making great strides.
Sixty years ago cancer was a death sentence for a child. Now eight out of ten children will survive. What made that huge difference?
Medical research
As the only independent medical research institute in Australia wholly dedicated to children's cancer, our role is vital. Because despite our progress, cancer still kills more children than any other disease.
Out task won't be easy –childhood cancer is hugely complex – but we are confident with the brightest brains, the best facilities and greatest determination we will get the job done.
It's not if. It's when.
Services
Children's Cancer Institute has state-of-the-art laboratories that are fully equipped for molecular and genetic research studies.
Our services and facilities include:
banking of human tumour specimens
fluorescence activated cell sorting (FACS)
microscopy
live cell imaging
proteomic analysis
real-time PCR analysis
Projects in Progress
Children's Cancer Institute is the only independent medical research institute wholly dedicated to finding a cure for childhood cancer.
Advances in knowledge and treatment found through medical research have delivered the improved survival rates we see today.
Only medical research will give hope to the tens of thousands children worldwide who are diagnosed with cancer each year.
Every child is unique, every cancer is different, so the cure has to be targeted for each individual.
We believe personalised medicine is the key to improving survival, saving lives and giving children with cancer the best possible quality of life.
People
Registration Information
ABN
41 072 279 559
Donation on Tax Deductible
Yes
How to Help
Wills and Bequests
By providing a donation in your will, you can leave a lasting legacy for future medical research.
Remembering us in your will is a generous way to make a big difference in our search for better and safer treatments, and ultimately a cure for childhood cancer.
Our bequestors come from all parts of the community across Australia. Their gifts, however modest or extensive, give hope of a future where all children with cancer will survive.
You can be a part of this future by leaving a legacy that will support future medical research.
This guide to the wording of your will explains the different types of bequest and the correct legal wording for including a bequest in your will.
Honour someone special by making an In Memoriam Gift in their memory.
The passing of someone special can be a very difficult time for family and friends.
Traditionally we pay respect to our departed loved ones through a gift of flowers.
However, many people find comfort in making a donation in lieu of flowers to remember the life of the one who has passed.
Making a donation in this way a meaningful way to pay tribute to a loved one who has passed, while supporting our research and, most importantly, the advances that such support allow us to make in the treatment of childhood cancer..
When you make a memorial donation for a loved one or friend, Children's Cancer Institute will send a letter on your behalf to the family acknowledging your thoughtful gift.
All donations over $2 are tax deductible.
Contact us
For more information on bequests, please contact our Major Giving Team.
General Donations
On average, nearly three children die from cancer in Australia every week. For us, that's three too many. Curing childhood cancer isn't a matter of if, but when. With the best and brightest researchers, latest technology and your generosity, we will get the job done.
Join a community of like-minded people who believe research is the best chance we've got for a cure for childhood cancer.
Join One Step Closer today.
to make a difference in the lives of children with cancer today.
Donate now.
Work with us
Volunteer
Volunteering is a fun and easy way to support Children's Cancer Institute. You will enjoy meeting new people and gaining new skills while knowing you are helping to cure childhood cancer.
Office volunteering
Volunteer your skills at Children's Cancer Institute's head office in Randwick, NSW. You will need a 'working with children' and criminal check (no expense required).
Event volunteering
Use your talents and enthusiasm to volunteer your time at one of Children's Cancer Institute's events.
Contact us
For more information on volunteering, please contact our Events & Volunteers Team.
Annual Reports