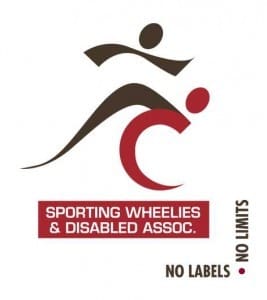 Contact
Name: Edalina dos Santos
Position: Finance Manager
Phone: 07 3253 3333
Fax: 07 3253 3322
Mission / Objective
Sporting Wheelies and Disabled Association's mission is to enhance the lives of people with a disability through community engagement and education, sport and healthy activity.
Services
• LinkUp advisory service
• Disability sport programs and events
• Financial subsidies for athletes • Junior Development Program for athletes 12-19 years
• Fitness and rehabilitation services
• Recreation program • Equipment hire
• Community education and engagement (including workshops, forums)
• Consultancy services
Beneficiary Group
Children and adults with a physical disability or vision impairment, their families, and the wider community through the development of inclusive sport and recreation services for people of all abilities.
Projects in Progress
1. We provide sport, recreation, fitness and rehabilitation programs and services for people with disabilities so they can lead active, healthy lives and achieve their sporting dreams.
2. We work with mainstream sport and active recreation organisations to help create more opportunities for people with a disability to participate as players, coaches, officials, administrators and volunteers at the level of their choice.
3. We work with disability service providers to encourage more people with a disability to be active and engaged in community-based sport and recreation.
4. We actively promote sport and recreation for people with a disability and the achievements of athletes with a disability through community education and awareness activities.
People
CEO
Ray Epstein,
Chief Executive Officer
Leadership Team
Names of Board Members
Registration Information
ABN
81 954 577 424
Donation on Tax Deductible
Yes
How to Help
Wills and Bequests
General Donations
Other support
Work with us
Volunteer
The Association relies on the support of volunteers to help deliver programs and services across Queensland. Volunteering for the Association is a rewarding experience, and can also provide valuable work experience for people looking to study or work in the disability/community/sport/recreation/fitness sectors. For more information on volunteering opportunities and benefits, visit http://www.sportingwheelies.org.au.
Annual Reports