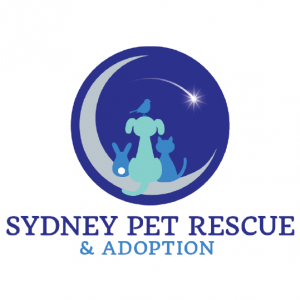 Contact
Name: Michelle Alber
Position: President
Phone: 0403 254 960
Fax: 02 8014 5652
Mission / Objective
Sydney Pet Rescue & Adoption is a registered charity and not for profit incorporated association which has been operating since 2006.
Our dream is for a loving home for every pet and no more cruelty to animals.
Our mission:
• To rescue and re-home companion animals from Death Row in pounds, and other homeless animals
• To short circuit the surrender process, and thus reduce the number of animals reaching Death Row, by providing owners with viable alternatives to surrender, including: short term emergency foster care, assistance with locating pet friendly accommodation and assistance with re-homing
• To educate the public about responsible pet ownership, and their rights and responsibilities under the Companion Animals Act, the Prevention of Cruelty to Animals Act, and other relevant legislation
• To promote an understanding of the valuable role companion animals play in the lives of individuals and the community
• To promote the prevention of cruelty to animals
We are committed to a No Kill policy. We don't operate a shelter, rather our rescued pets are lovingly cared for by dedicated volunteer foster carers in their own homes, and we look after our animals as long as necessary to find them a loving forever home.
We have deductible gift recipient status and all money raised for the charity, goes directly to the cause – to care for our animals – as we are 100% volunteer run, and we also allow donors to have a say in how their generous donations are utilised.
Projects in Progress
People
CEO
Michelle Alber,
President
Registration Information
ABN
80 538 220 663
Donation on Tax Deductible
Yes
How to Help
General Donations
Cash Donations are gratefully received and 100% of your donation goes directly to pay for vet bills, rescue and upkeep of our pets
(Donations $2 & over are tax deductible)
Download Remittance advice – Donations.doc  for details of our bank account and address for posting of cheques
To donate online, please click here
Other support
                                                                             SPONSOR A PET
This is a great opportunity if you want to help but are unable to adopt or foster a pet
A regular monthly donation is a great help to us as it is predictable income that assists us with planning ongoing support for our rescued pets.
Full sponsorship – $40 per month goes to help provide the pet's food, flea/wormer and medical expenses which can be quite expensive.
Half sponsorship – $20 per month.
For sponsorships of 3 months or more, we will provide a Sponsorship Certificate.
Sponsorships are tax deductible.
Sponsorship enquiries, please email Michelle on [email protected]
WISH LIST
We are always in need of the following items for our rescued pets in foster care.
Quality Cat/Kitten food, dry & tinned, is especially needed in summer when we always have lots of kittens in care.
Royal Canin Babycat for our kittens & BREEDERS CHOICE litter needed for our sick cats & new kittens.
Quality dog food, dry and tinned
Flea treatment for cats & kittens (Revolution or Advocate), dogs & puppies. Also worming treatment products..
Heartworm tablets for dogs
Quality Litter e.g. Breeders Choice, OzPet
Litter scoops,  -covered or open litter trays/recycle crates
Pet Carry cages
Scratching posts
Holding pens for newborn kittens with mums.
Basket/box/beds to sleep in
Small clamshell wading pools are great as dog beds
Food and water bowls – stainless steel preferred.
Bedding – Polar fleece blankets for cats and kittens – These are easy to wash and dry quickly. Can be found at Op Shops like Smith Family & discount stores
Kennels
Collars & id tags, leads and harnesses  for dogs and cats (cat collars must have safety elastic inserts)
Toys  (e.g. for cats- ping pong balls, fabric mice, foil balls – No toys with parts that could be chewed off and swallowed)
Pre-loved items in good condition are very welcome.
We can organise a pick up if you are unable to deliver to us.
If you can help, please contact us on 1300 455 390
Thank you so much 
Work with us
Volunteer
Can you help us save more lives by being a short or long term volunteer foster carer?
If you can provide food and litter and have transport, please complete & return the foster carer form
Download Foster Carer Application Form.doc
Do you have a car? Can you transport a pet?
We need help in collecting rescued pets from pounds, moving them between foster carers and to/from our Adoption displays at Pet Barn Kogarah and other locations.
Download Volunteer Applicaton Form.doc
Can you sell fundraiser chocolates to help us raise funds?
We have a variety of Cadburys chocolate bars, Freddos, Natural confectionary Dinosaurs, and others.
Download Volunteer Applicaton Form.doc
Annual Reports