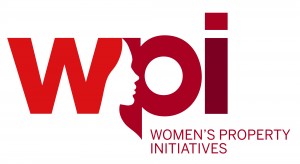 Contact
Name: Jeanette Large
Position: CEO
Phone: 03 9664 7800
Fax: 9663 3274
Mission / Objective
Women's Property Initiatives is a not-for-profit, women-specific, Registered Housing Provider.
Our mission is to create new beginnings for women by providing stable and affordable housing that empowers at risk women and children to have secure, brighter futures.
We achieve this by working with the private, public and non-government sectors to develop high quality, safe and affordable housing where rent is charged at no more than 75% of the market rent.
WPI currently owns 75 properties in Melbourne, housing over 200 women and children.
WPI is committed to creating more affordable housing because it is the foundation for building a better life.
Services
Beneficiary Group
Single women, women-headed households, children, older women, indigenous women, women exiting correctional facilities, newly arrived migrants, homeless women, women on low-incomes, women escaping domestic or family violence, women with a disability
Projects in Progress
The issue of older single women's lack of access to affordable housing has only recently received attention. A lack of
superannuation, a marriage breakup or death of a spouse results in many women who have worked their whole lives
and never needed assistance before, facing housing insecurity for the first time when they are older. Some are
forced to endure very unstable or grossly inadequate housing. Their history is often unremarkable. Many have been
independent, worked and raised children, but with factors like poor health or age discrimination they now have
limited income.
WPI's innovative shared equity program takes a different approach to the supply of affordable housing. It will enable older women with modest assets to use them to enter into joint home ownership with WPI. They will still have to pay rent on a portion of the property, but it will be affordable and the women will have security of tenure.
These women have low levels of income and are currently forced to use savings to supplement the cost of disproportionately high private rents. They have limited financial capacity to own
a home on their own.
This arrangement supplies appropriate and affordable housing into the future for women who would otherwise be depleting their savings with insecure tenure in the private rental market. It also makes the acquisition of newhousing stock more affordable for WPI to create more impact and help more women.
WPI has received funding for $300,000 from the Lord Mayor's Charitable Foundation (to be delivered over two years) which will allow
WPI to move forward on a small scale to build and offer homes to older women with modest assets. The legal structure is being finalised and WPI is identifying women who are interested in and suited to shared equity housing. After the pilot WPI hopes to be able to roll the program out on a wider scale, securing the housing futures
of many more older women who deserve a home of their own.
People
CEO
Names of Board Members
Alyssa Caplan,
Christine Gilbertson,
Beverley Kliger,
Carmel McCormack,
Debra Mika,
Donna Rayner,
Jane Standish,
Noral Wild
Number of Employees
7
Registration Information
ABN
64 077 478 696
Donation on Tax Deductible
Yes
How to Help
Wills and Bequests
Research shows that long-term housing has a positive, profound and lasting impact on the lives of women and their families. Combined with the right support, affordable and safe housing can prevent negative social issues and break the generational cycle of poverty.
An independent Social Return on Investment report undertaken in 2016 has found that WPI housing delivers $11 of social and economic value for every $1 invested.
By including Women's Property Initiatives in your Will, you will be helping to create new beginnings for women, empowering women and children to have secure, brighter futures.
If you are thinking of leaving a gift to WPI in your will but would like more information on how to do this, please contact our CEO Jeanette Large on 9664 7800.
General Donations
You can make a secure donation direct to WPI by visiting our website
make a donation
ShareGift Australia is a not-for-profit organisation that provides Australian shareholders with the opportunity to sell their shares and donate the proceeds to charity. Selling and donating through ShareGift Australia means you don't have to engage a stockbroker, and there are no brokerage fees. You can nominate WPI to benefit from ShareGift Australia distributions.
To make a donation to WPI through ShareGift Australia please complete and sign the share sale donation form available on the ShareGift Australia website. Find out more about Sharegift Australia by going to sharegiftaustralia.org.au
Work with us
Volunteer
Annual Reports