Food for Thought
---
Jason Hincks is the CEO of Foodbank, Australia's largest food relief charity. The Not for Profit, non-denominational organisation acts as a conduit between the food and grocery industry and over 2,500 charities that provide emergency relief in the form of food and groceries in the community. Hincks is this week's Changemaker.
---
Food for Thought

27 April 2015 at 11:46 am
Jason Hincks is the CEO of Foodbank, Australia's largest food relief charity. The Not for Profit, non-denominational organisation acts as a conduit between the food and grocery industry and over 2,500 charities that provide emergency relief in the form of food and groceries in the community. Hincks is this week's Changemaker.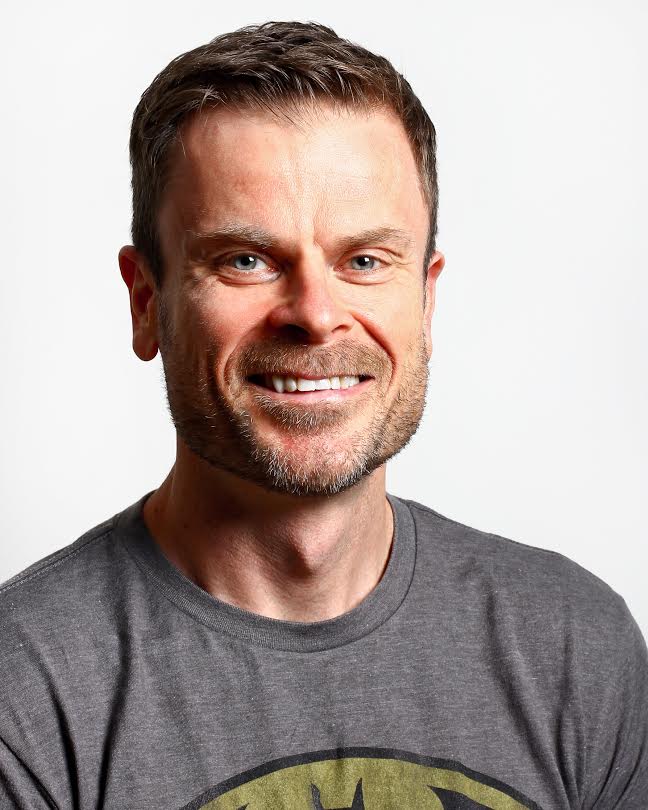 Last year, Foodbank collected 30 million kilograms of food, which equates to 40 million meals or 109,000 meals per day.
Hincks joined Foodbank from the highly successful men's health charity Movember, where he was Chief Operating Officer.
Before moving into the Not for Profit space, he held several positions in the entertainment and media industries in Australia and the United States.
As this week's Changemaker Hincks explains what it takes to run a major Not for Profit and what keeps him motivated.
What are you currently working on in your organisation?
Having recently undertaken a rebrand, we are working on some exciting cause-related marketing campaign activities to raise awareness of Foodbank and the issue of food insecurity in Australia. We are also continuing to develop our Key Staples Program that sees us utilising surplus and donated production capacity to manufacture high demand products like bread, breakfast cereal, pasta, sauces, sausages and milk. We are also further developing our relationships with growers and producers to ensure a consistent supply of fresh fruit, vegetables and grain.
What drew you to the Not for Profit sector?
I was first inspired by the people I saw who had authentic passion for a greater good, regardless of the barriers, then later by those using strategy and innovation to solve real world problems. I have been fortunate enough to work with some great organisations and people and felt that my experience could be best utilised in this space. I think we all have a responsibility to make the world a slightly better place in whatever way we can.

How long have you been working in the Not for Profit sector?
I've been in the sector for five years.
What was your first job in the Not for Profit sector?
Chief Operating Officer at Movember, although I had also been a volunteer for City Harvest in New York for a couple of years.
What is the most rewarding part of your work?
By far the most rewarding part of my work is seeing the food that we provide to our welfare partners in action and knowing that families will have food on the table as a result of our work. As a friend used to tell me, we are the roadies in this performance, the real rock stars are the ones at the front line working with those in need.
What has been the most challenging part of your work? And how do you overcome that?
Aside from the ever-present challenge of getting more of the right food, the most challenging part of my role is working effectively with all of the state Foodbanks and balancing the local requirements with the national programs and initiatives. Ideally, you want national programs to provide value and economies of scale, while leaving the experts in the states to do what they have been doing so well for years. This challenge is overcome by focusing on the areas where national activity can have the biggest impact, like our Key Staples Program, national food donors, brand development and foodraising / fundraising campaigns.
What do you like best about working in your current organisation?
Hands down, it is the impact we are having on the lives of everyday Australians in need. Last year Foodbank distributed over 40 million meals through our 2500 welfare agency partners, which is roughly 109,000 meals per day. That's worth getting up in the morning for!
I consider my greatest achievement to be …
While it's relatively early in my journey with Foodbank and I am confident the will be many significant achievements to come, my greatest achievement so far has been being an integral part of the development of the Movember campaign, seeing it grow into the worlds largest men's health movement and tangibly effecting the lives of millions of men around the world.
Favourite saying …
Work hard, do good and have some fun along the way.
I'm always being asked …
How can I help? Which demonstrates the giving spirit we have here in Australia.
What are you reading/watching/listening to at the moment? Why?
Watching House of Cards, yes I know I'm late to that bus! Reading Feast Day for Fools by James Lee Burke, what an amazing writer and listening to the new Brandon Flowers album, I've been waiting on that one for a while.
Through your work, what is your ultimate dream?
To have a tangible impact on those who need it most and help develop a next generation that will have an even greater impact.
My greatest challenge is …
Patience. Once the plan is in place, I tend to be focused on that goal. Sometimes, taking the time to take others on the journey is a valuable investment.
School taught me …
The hardest part of any task is the first few steps. Once I jumped in, there weren't many tasks that I couldn't navigate my way through with a little effort…with the exception of long division, which was my Achilles heel for a while.
What does a typical day for you involve?
One of the best parts of my role with Foodbank is the fact that no two days are the same and there are always new challenges and opportunities. A typical day would see me meeting with the team and working through current plans and timelines. Some days will involve calls or meetings with the leadership team to share issues and learning's. I have a great relationship with my board, so I jump at any opportunity to tap that well of knowledge and advice. Our food donors are an amazing bunch and critical to our operations, so I try to meet with them as often as possible. Our welfare agency partners are the real rockstars of this performance, so we jump at the opportunity to spend time with them on the front line serving those in need. Sprinkle in some visits to our distribution centres and meetings with our suppliers and some finance work and that tends to keep me fairly busy.
What (or who) inspires you?
I'm always blown away by the work of the volunteers, both in Foodbank's distribution centres and our welfare agency partners. When people are so willing to give up their time and effort for free, we are truly privileged to be able to make a career in this space.
Where do you feel your passion for good came from?
My mum definitely nurtured this passion, both with her own contributions to various causes and her selfless attitude when it came to those in need. My first involvement with a charity was while living in New York seeing the impact that the work of City Harvest had on the many homeless and food insecure in that city. It's no surprise that I ended up working with a food relief organisation.
To nominate someone to be a Changemaker email news@probonoaustralia.com.au
---
---

Get your biweekly dose of news, opinion and analysis to keep you up to date with what's happening and why it matters for you, sent every Tuesday and Thursday morning.