Communications For Advocacy
---
Advocacy is all about influencing and persuading the public but this will not happen unless Not for Profits are able to communicate their ideas effectively, writes campaign and communications specialist Jackie Hanafie.
---
Communications For Advocacy

2 June 2015 at 12:10 pm
Advocacy is all about influencing and persuading the public but this will not happen unless Not for Profits are able to communicate their ideas effectively, writes campaign and communications specialist Jackie Hanafie.
Persuading the public through an advocacy campaign requires successful mobilisation of support but there's no use having a great campaign strategy without the vehicle to carry it to your audiences.
A strong communications strategy to support your campaigning efforts is critical to success. Here are the five key things you need to consider.
Know your audience
In order to ensure the right people hear what you've got to say – and take the action you want them to take – significant work needs to be done identifying your stakeholders and the best ways to communicate with them. Who do you want to talk to? Where do they hang out? Where do they get their information from? What media do they consume? Figuring out whether you want to talk to the general public as a whole or different segments of the public will also help you down the track when you're crafting your campaign messages and 'Calls to Action'.
In advocacy work, the two main audiences will usually be:
Decision-makers. Your primary audience. Who are the individuals or groups who can make the decisions you want to influence?

Influencers. Your secondary audience. Which individuals or groups influence the decision-makers?
Don't forget to factor in audiences such as community groups, peak bodies, donors, bloggers and the media.
Use your tools
Effective communication – advocacy or otherwise – involves more than just using words to convey a message.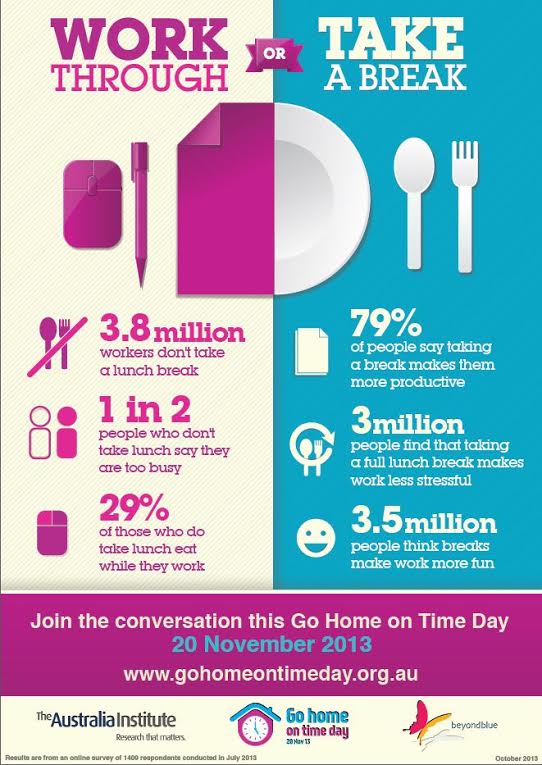 Integrated campaigns that include print, multimedia and interactive content are likely to be more appealing, easily shared through different channels and thus, highly effective.
Be creative with your communications channels – don't be afraid to think outside the box – but also remember the golden rule: Go where your audience is.
Create a sense of injustice
In order to mobilise support for your cause it helps to create a sense of injustice – people are more likely to jump on board and support a cause that fights for the 'right thing'.
The Free the Children campaign by the End Child Detention Coalition is a classic example of creating a sense of injustice throughout its messaging, focussing on the facts while compelling its public to care. The video below shows how you can create injustice without overwhelming people.
Of course, don't forget to talk about the potential for positive change and suggested alternatives or solutions – the last thing you want is to be seen as overly negative without offering any real solutions.
Use effective storytelling
A powerful way to get an advocacy message across is to use an interesting narrative that will resonate with your audiences. We so often have an abundance of facts, figures, statistics and research but more often than not these messages alone won't compel people to take an action.
When thinking about your advocacy objectives, ask yourself: what is the human angle? The Close the Gap campaign highlights the way in which human stories are used to evoke a response and action from its audience.
Remember to think clearly about why you are sharing the story and how it relates to your advocacy goals. Being clear about your advocacy goal will help you to pick which story will most powerfully illustrate the reasons behind your campaign for change.
Interest the media
Rousing the interest of the media is a cost-effective way of advancing your advocacy campaign. Advocates can provide the media with well-researched and interesting stories, while from an advocacy perspective, media coverage can:
Raise awareness and inform the public

Add credibility to your message.

Make it easy for journalists – they are working under ever increasing time pressures – so if you can provide them with thorough and useful analysis and interesting examples they are more likely to pick up your story

Stories that are shocking, unusual, new or purely human interest are more likely to gain the attention of the media. Don't underestimate the value of getting celebrities, politicians, local people, businesses or schools involved.
About the author: Jackie Hanafie has spent a decade helping Not for Profits and social change organisations with their campaign and communications strategies. She is also an occasional journalist for Pro Bono Australia News. Twitter: @jackiehanafie
---
---

Get your biweekly dose of news, opinion and analysis to keep you up to date with what's happening and why it matters for you, sent every Tuesday and Thursday morning.