Housing and Homelessness are in the Top Three Priorities for Australians
---
Housing and homelessness rank third on the list for voters funding priorities, according to new research.
---
Housing and Homelessness are in the Top Three Priorities for Australians

7 June 2016 at 11:33 am
Housing and homelessness rank third on the list for voters funding priorities, according to new research.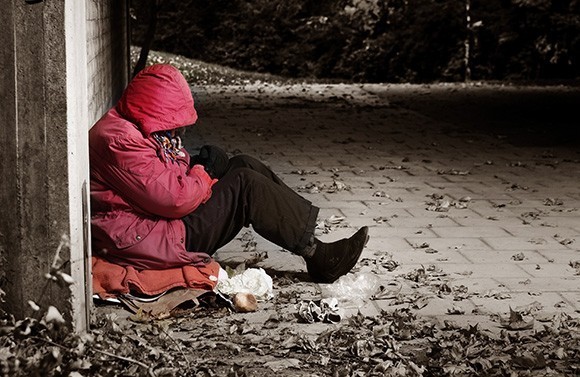 The research, commissioned by Not for Profit Launch Housing, found that Australians are concerned about homelessness, housing and living costs, and their children's ability to afford housing.
It also found that Australians have an expectation that governments should do more to end homelessness.
Launch Housing acting CEO Dr Heather Holst said the results of this research sent a clear message to all sides of politics that voters want action on homelessness and housing affordability.
"This quite clearly shows that people are concerned about homelessness, they are concerned about housing affordability and they are concerned that not enough is being done," Dr Holst said.
"Less than one in seven people we surveyed believe the government is taking sufficient action to address homelessness and voters are right to be worried.
"Australians believe that more people are at risk of homelessness today than they were in the past. But beyond that – people are concerned about their kids' ability to afford housing in the future."
According to the research, only education and healthcare rated higher than housing and homelessness for Australians when questioned on what government funding priorities should be.
Dr Holst said the findings should be a call to action for the government.
"We know that a lack of affordable housing is a leading cause of homelessness and we need whoever is elected to take the sort of action that will make a difference," Dr Holst said.
"The National Partnership Agreement on Homelessness is due to expire in June 2017 and a commitment to continuing that is important, but only goes part of the way. We also need a government that will address the supply of social and affordable rental housing, boost rental support for low income households, and reform negative gearing.
"We're committed to our mission to end homelessness, and this research shows that Australians want action from government to make that happen."
It comes as nearly 100 senior staff representing the SA health and community services sector put the politicians in the hot seat to discuss homelessness and affordable housing.
The election forum on homelessness and affordable housing, held on Monday, was organised by SACOSS, Shelter SA, Community Housing Council SA and Homelessness SA.
Mark Butler MP from the Labor Party, Skye Kakoschke-Moore, the senate candidate for the Nick Xenophon Team and Senator Robert Simms from the  Australian Greens made up the panel.
However, the representative from the Liberal Party did not turn up.
SACOSS chief executive officer Ross Womersley told Pro Bono Australia News it was disappointing that more questions were not answered.
"One great disappointment yesterday was that we were missing the government at the table," Womersley said.
"I personally feel it was quite disrespectful and quite disappointing.
"The competition for ideas that might have been available just didn't emerge."
But Womersley said there was "terrific support" from the sector.
The forum followed concerns from SACOSS member groups regarding the lack of assurances that homelessness funding provided by the federal government will extend beyond the middle of next year.
According to SACOSS, on any given day, one in every 200 people, or 105,000 Australians are homeless.
"It [homelessness] is a very real issue for Australia today," Womersley said.
"I suppose it is interesting in this election, that the issues of the funding homelessness services and the issues of housing affordability simply have not emerged nearly as much as I would have expected.
"These issues for funding for homelessness services remains an anathema, because even if we get very good at dealing with issues of homelessness, we're not going to get rid of it altogether and so we need to make sure that our funding arrangements are long-term, sustainable and provide security for the sector and the workers, who are working in those services, in order to build the long term investments addressing homelessness issues to ensure that we are the most efficient in doing those things when people who are homeless come along."
---
---

Get your biweekly dose of news, opinion and analysis to keep you up to date with what's happening and why it matters for you, sent every Tuesday and Thursday morning.