Attempts to Lure Millennials to Casinos Slammed by Anti-Gambling Organisations
---
---
Attempts to Lure Millennials to Casinos Slammed by Anti-Gambling Organisations

4 August 2016 at 11:09 am
Anti-gambling organisations have slammed attempts by Australian games developers to lure younger generations into becoming future casino goers.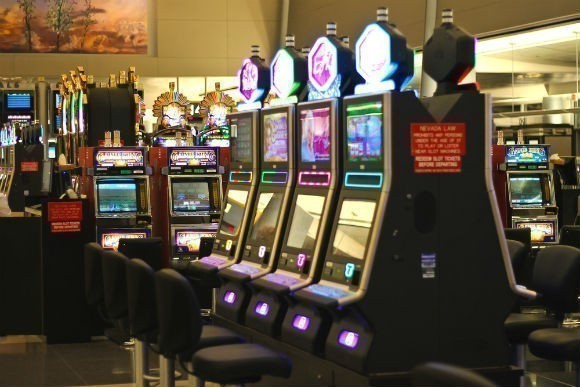 A report on ABC's Lateline on Tuesday examined how casinos are looking at new ways to entice younger people to gamble in response to signs that Generation X and Y are less willing to spend money on games of chance.
casino sider
Se vår liste over beste norske nettcasino for å finne sider som aksepterer nordmenn. Følg med på vår nyhetsside for å få siste nytt om nye norske casinoer. Casino På Nett viser deg veien til de beste norske online casino !. Vår spesialitet er casinospill og på våre sider får du som sagt spille et spesielt utvalg av spill. Utvalget av norske casino sider er stort, og det kan være fallgruver på bonuser i form av tøffe omsetningskrav som kan være vanskelig å innfri. Andre spørsmål casino sider Gir deg de beste anmeldelsene, bonusene og spillene på det norske online casino markedet 2017. Klikk for siste nytt fra nr 1 casino guide. Se vår liste over beste norske nettcasino for å finne sider som aksepterer nordmenn. Følg med på vår nyhetsside for å få siste nytt om nye norske casinoer. Så læs med videre, og få et indblik i de danske casino sider, og hvad der er en god idé at tjekke før du giver dig i kast med din første indsats. Det er et stort.
Daniel Visser managing director of Wicked Witch, a Melbourne-based games company that developed the mobile app game, Catapult King, was featured in the program as one of the first game developers to "capitalise on this emerging tech market".
However the program has sparked outrage from anti-gambling organisations who said it was "shocking".
Tim Costello from the Alliance for Gambling Reform told Pro Bono Australia News it was disgraceful.
"Forget about Angry Birds, we should all be angry about this," Costello said.
"For years we have let our children play these computer games, and now the gambling industry wants to turn these innocent games into gambling devices.
"It would be like having a Wiggles-themed poker machine."
It comes after new gambling laws were passed in Nevada and New Jersey this year, allowing skill-based computer games to be played in casinos.
Visser told Lateline's John Stewart the success of Catapult King had given the company the idea, and he and his team of developers were now building a gambling version of the game for casinos in Las Vegas.
"A few years ago we sat down and came up with the realisation that casinos have not really changed in 50 years," Visser said.
"We have grown up with PlayStation, Nintendo and XBox games delivering sophisticated, high-end graphic experiences. We just thought we've got all this cutting-edge stuff.
"The casinos of the future are going to look very different to what they do today and so we saw that as an opportunity and a market that we are jumping into."
But Costello said it was a cynical move.
"This is designed to get young people into casinos. It is a disgracefully cynical move from an industry that simply seems to be looking for a new generation of victims," he said.
Pro Bono Australia News tried to contact Visser.
---
---

Get your biweekly dose of news, opinion and analysis to keep you up to date with what's happening and why it matters for you, sent every Tuesday and Thursday morning.