Supporting Young People to Fight for Equality
---
Young people need to be empowered to fight for their equality, according to a new report from global charity Oxfam.
---
Supporting Young People to Fight for Equality

16 August 2016 at 10:47 am
Young people need to be empowered to fight for their equality, according to a new report from global charity Oxfam.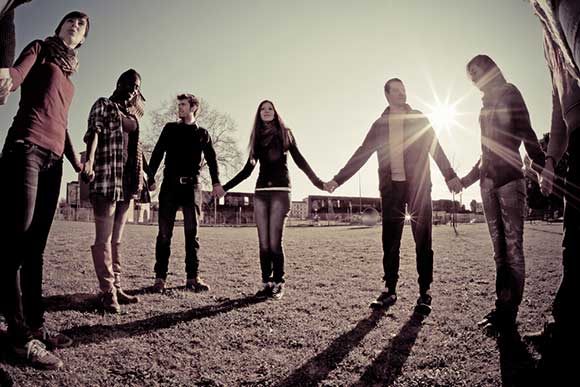 The report, Youth and Inequality: Time to Support Youth as Agents of Their Own Future, revealed young people today must grapple with serious social, political and environmental problems inherited from their elders, yet they are systematically excluded from policy decisions.
Despite there being more young people in the world today than ever before (1.8 billion between the ages of 10 and 24), the report claimed they are the most vulnerable to economic crises and, especially young women, are suffering from rising inequality across the world.
Researchers found while the effects of the 2008 recession varied widely, young people were more consistently affected with 43 per cent of the global youth labor force still either unemployed or trapped in working poverty.
Oxfam-Quebec policy director Lina Holguin said while the report focused on youth hardship, it was also a call to governments to take young people seriously as they have "a track record for initiating change for the benefit of all".
"Oxfam works with thousands of young people and we know how committed they are to building more equal communities for them and others," Holguin said.
"It's time to support them as agents of their own future."
The study, which was released to mark International Youth Day and the launch of this year's World Social Forum, said inequalities between generations had grown at an "alarming rate" over the past few decades, paralleling the rise in the gap between rich and poor.
World leaders and civil society groups are seeking solutions to the issues young people face, with a 50 per cent increase in the number of countries that have a national youth policy seen between 2013 to 2014; today two-thirds of countries have them.
But, according to Oxfam, few of the policies and initiatives are improving the participation of young people or providing opportunities for them.
Oxfam interviewed young people who are advocating for changes to close the gap.
Jennifer Glassco, a PhD student at McGill University who co-authored the report with Oxfam, said it puts youth-led progressive change in the spotlight.
"As a young person, and someone researching youth livelihoods in Kenya, I feel it is important to show that youth around the world need much more than to be 'taken care of' by governments and adults," Glassco said.
"We are the engine in the global fight against inequality and climate change, and as such governments should listen to, learn from, and work with us to create a more equitable future."
It comes as Oxfam brought more than 100 young people from around the world to the World Social Forum in Montreal in Canada to explore solutions to youth issues.
The goal of the WSF 2016 is to bring together tens of thousands of people from groups in civil society, organisations and social movements who want to build a sustainable and inclusive world, where every person and every people has its place and can make its voice heard.
Holguin called on the public, governments and civil society organisations to ally with young women and men to address the multiple inequalities they face.
"The energy, creativity and talents of empowered young people must be harnessed build a fairer world otherwise we will all lose out," Holguin said.
---
---

Get your biweekly dose of news, opinion and analysis to keep you up to date with what's happening and why it matters for you, sent every Tuesday and Thursday morning.