Fellowship Builds New Generation of Leaders
---
A new $160 million leadership program has been launched to tackle social inequality and support a new generation of leaders over the next two decades.
---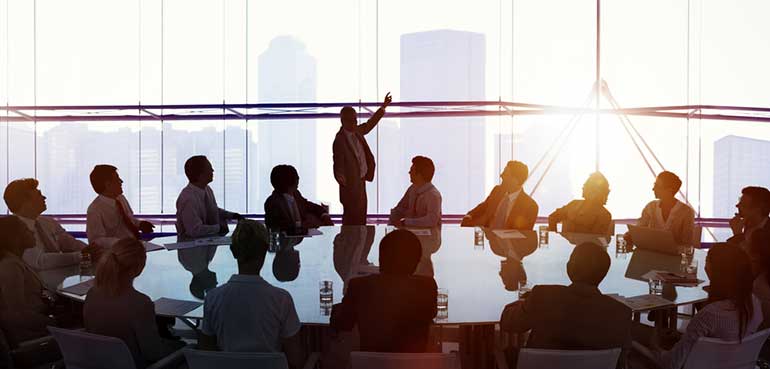 ---
Fellowship Builds New Generation of Leaders

17 October 2016 at 11:44 am
A new $160 million leadership program has been launched to tackle social inequality and support a new generation of leaders over the next two decades.
The Atlantic Fellows for Social Equity program, led by the University of Melbourne, aims to tackle the broader issues of social inequality and how parity can be achieved for all people, regardless of cultural background, race, gender, health or financial status.
Up to 25 fellowships will be awarded annually over the next 20 years, developing a total of up to 500 social change agents, influential leaders and innovative thinkers, with a particular focus on recruiting Indigenous Australians, to drive change.
Reconciliation Australia co-chair and chancellor of the University of Canberra, Professor Tom Calma has been appointed to chair the board overseeing the program, which will be open to Australian and New Zealand applicants and eventually expand to include changemakers from the Pacific Islands.
"The time has come for a new approach to socially-conscious leadership, especially if we wish to adequately empower the next-generation of leaders to have an inclusive approach in building stronger communities," Calma said.
"These fellowships provide this generation with a truly unique opportunity to build capacity in this area, and realise positive change accordingly."
The fellowships, set to start in 2017, will be established by a US$50 million (A$65 million) grant from The Atlantic Philanthropies, while up to $40 million in Commonwealth support will be provided over the life of the program.
The estimated program value over 20 years will total more than $160 million, with additional financial contributions from the University of Melbourne, Queensland University of Technology and the University of Auckland.
President and CEO of The Atlantic Philanthropies, Christopher Oechsli said the initiative represented one of the foundation's "final big bets", and they were honored to welcome Australia into an interconnected set of Atlantic Fellows programs.
"Atlantic and its founding chairman, Chuck Feeney, have long invested in the people and future of Australia by supporting brilliant scientists, medical research and higher education institutions that have contributed to building a world-class knowledge economy," Oechsli said.
"It is now our distinct privilege to support innovative, dedicated leaders and organisations that will commit themselves to build opportunities for those who have been historically and systematically denied them, and to create a fairer, more inclusive and just future for all in the region and beyond."
Fellows will be selected from a diverse range of backgrounds, such as business, academia, public service and industry, and chosen on the basis of their experience, impact and established commitment to social equity ideals, especially those focused on Indigenous communities.
Each fellow will complete an intensive curriculum focused on the development of forward-thinking leadership skills and social action strategies. The program will continue to evolve and adapt through input from Indigenous and non-Indigenous stakeholders throughout its duration.
Professor Glyn Davis, University of Melbourne's vice-chancellor, said the Atlantic Fellows arrived at an important time, and would help build capability in a new generation of leaders.
"Our leadership styles should reflect the reality of the current world," Davis said.
"The approach that the fellowships will seek to embed in the next generation of social-change leaders will build on indigenous leadership paradigms that are ideally suited to promoting collaboration; between other fellows, amongst those in the wider Atlantic Philanthropies network and beyond.
"In an increasingly interconnected world, such collaboration is not just a happy byproduct of this leadership program, it is essential.
"These fellowships will provide mid-career, social change leaders with a significant platform to accelerate their personal and professional development. In doing so, we believe we can assist them with the skills and networks they require to enable both practices and policies that will improve social equity for disadvantaged communities across the Australia-Pacific region."
---
---

Get your biweekly dose of news, opinion and analysis to keep you up to date with what's happening and why it matters for you, sent every Tuesday and Thursday morning.