Move To Introduce $1 Pokies Limit Breaking Industry's 'Dirty, Little Conspiracy'
---
Coles has revealed it wants to introduce a $1 betting limit on poker machines, in a move the Alliance for Gambling Reform said was breaking up the "dirty, little conspiracy" of the powerful industry.
---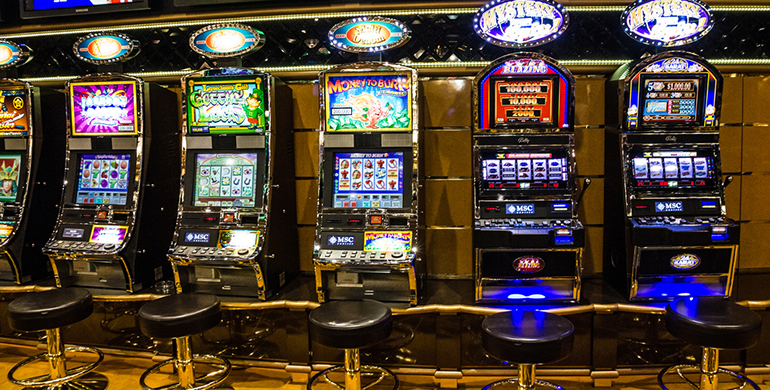 ---
Move To Introduce $1 Pokies Limit Breaking Industry's 'Dirty, Little Conspiracy'

19 December 2016 at 1:59 pm
Coles has revealed it wants to introduce a $1 betting limit on poker machines, in a move the Alliance for Gambling Reform said was breaking up the "dirty, little conspiracy" of the powerful industry.
But the supermarket giant, a subsidiary of Wesfarmers, which operates more than 3,000 machines, has been stymied by poker machine manufacturers.
According to the Australian Financial Review, five key manufacturers, Aristocrat, IGT, Konami, SG Gaming and Ainsworth Game Technology, refused written requests from Coles to assist in a trial of the betting limit.
The Alliance for Gambling Reform, a collaboration between not-for-profit and advocacy organisations, and local councils, welcomed the push from Coles and said it was creating a split in the $11.6 billion industry.
Alliance spokesperson Tim Costello, who has met with Wesfarmers managing director Richard Goyder, had been privy to the plans for some time.    
"Coles have known, as everyone knows, that 60 per cent of people who play pokies get addicted and cause crime and great social distress – great ripple damage in the community," Costello told Pro Bono Australia News.
"And I met with Richard Goyder… nearly three years ago, and he's very principled, he said, 'We know the damage, we will move to $1 bets.' He gave me his word.
"Now we know that the people blocking it are the manufacturers of the machines, who can build addictive machines but use the pathetic excuse that it's too difficult to change the flick of a switch to go to $1 bets."
The poker machine manufacturers cited costs and the need for a whole-of-industry approach, but  Coles chief executive John Durkan told the AFR this response was a "smokescreen".
"Us moving to [$1 limits] would have an impact on the rest of the industry and this is why we are not getting the manufacturers to help us," Durkan said.
Under current legislation, only gaming machine manufacturers can make changes to machines.
Costello said it was now up to governments to support $1 betting limits.
"Hopefully state governments will grow backbones. They've always said, 'oh the manufacturers don't like it, the pokies lobby don't like it, we like the billion dollars that comes to the state of Victoria from pokies, a billion-plus to New South Wales'," he said.
"So Coles are breaking up the dirty, little conspiracy between manufacturers, people who own pokies like Crown and Woolworths and Coles, and state governments. It's a very dramatic break."  
He said there would now be "huge pressure" on Woolworths, which owns more than 12,000 poker machines, as well as governments and other players in the industry.  
"Woolworths are the biggest supplier and owner of pokies. Woolworths will become known as 'the fresh pokies people' not 'the fresh food people'," he said.
"The community wants reform, the community has always wanted reform, it's been state government acting against community interest, captured by the pokies lobby that has prevented reform, slowing down machines, making them safer.
"This break in the ranks is very significant."
The limit was also a recommendation of the 2010 Productivity Commission report into gambling. It said by 2016, all machines should be limited to a $1 bet.
Costello said the limit would have a significant impact on problem gambling caused by poker machines.
"It means instead of being able to load up thousands of dollars in one go, you've got to stay much, much longer, four or five times longer for the same sort of play," he said.
"And the longer you stay the far more likely family members are going to say 'where are you?' you're going to say 'I haven't got this time, this is ridiculous'.
"The analogy really is to cars… cars can drive at 280 kilometers, but we have speed limits of 100 kilometers. A $1 bet is like a speed limit. We have safety belts, we have road humps. There's been no safety belts, speed limits, road humps with pokies – $1 bet's are effectively that speed limit."
---
---

Get your biweekly dose of news, opinion and analysis to keep you up to date with what's happening and why it matters for you, sent every Tuesday and Thursday morning.