How to Nail a Rebrand from the Get-Go
---
Rebranding an organisation is a mammoth but worthwhile task, writes marketing and community engagement expert Marissa Brown.
---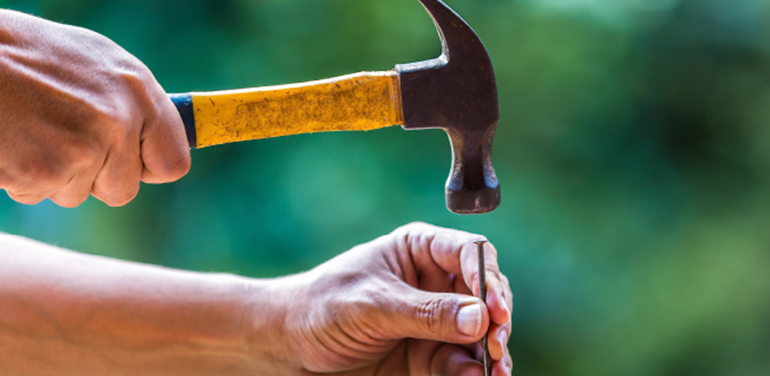 ---
How to Nail a Rebrand from the Get-Go

22 February 2017 at 4:00 pm
Rebranding an organisation is a mammoth but worthwhile task, writes marketing and community engagement expert Marissa Brown.
Marissa is general manager, marketing and community engagement at Community Business Bureau (CBB). CBB is a not-for-profit social enterprise providing marketing, human resources, finance and salary packaging services to Australian NFPs.
Community Business Bureau recently underwent a mammoth exercise – to completely rebrand our 21-year-old organisation. And, like most not for profits, there were limits to how much of our precious budget we could afford to spend on a makeover. Oh, and we had to do most of the rebrand in-house, satisfy existing clients and appeal to new ones and of course, gain internal buy-in.
Every week we talk to or come across NFPs either launching a new brand or wanting advice on how to get it done within all of the parameters I mentioned above. And it's no surprise – in an increasingly noisy market where it's tough to stand out from the crowd, it makes complete sense to start with improving the strength and impact of your brand.
Like every large project, laying the right foundation is critical to success. Below I've put together my top five tips to help you nail your NFP rebrand from the get-go:
Rebrand for the right reasons.

When undertaking a project of this size, it's important to take a breath, step back, and view the project as objectively as possible. What is it you're hoping to achieve through your rebrand? Does a rebrand fit with your strategic plan? Is there a particular time that would make more sense to rebrand? How much consultation will be required with both internal and external stakeholders? What's the appetite for a complete makeover versus a refresh? Is a rebrand really what's needed? Make sure you jointly agree your rebrand objective with all stakeholders before hitting the gas.

Conduct a brand audit.

So you've decided to rebrand and you're all on the same page… now it's time to get your head around the magnitude of the task. You'll be surprised just how many things your brand touches; make a list of everything you can possibly think of that will need rebranding, how much of each item you have in stock, when it will run out and how much it will cost to replace. And of course, your brand is more than just your logo, so you'll need to consider all communication pieces and whether their tone and messaging will need updating as well.

Set a budget.

A rebrand can be done cost-effectively, but total costs will vary greatly depending upon your organisational size, complexity and internal skillsets. Using your brand audit list above, consider whether items are 'must-haves' or 'nice to haves'. And be realistic about what can be accomplished in-house. For example, if design is not a skillset you already have on staff, avoid the temptation to DIY as it may reflect poorly on your brand. We often work with NFPs on a limited budget to create templates that can be updated by internal staff.

Be realistic about what's required.

So you've made the decision

to rebrand, you have an idea of what's involved and you know how much you have to spend. If you're in a position to outsource all or parts of your rebrand, fantastic. But don't think you can wipe your hands clean of the project altogether. Think about what is and isn't covered by the external consultant, for example, rebranding your intranet, policies and Word templates. And, if you're undergoing a name change, clarify who's responsible for things like your email and web hosting – as these will need to change too.

Create a project schedule.

We had over 200 items on our project plan or rebranding. It's impossible for any one person to come up with (and remember) everything that needs to happen when rebranding. Use an online collaboration tool such as MS Project, Google Docs or Trello to assign responsibilities, keep on top of deadlines and manage your project budget.
Rebranding your organisation is no mean feat, but with strategic thinking, careful planning and realistic expectations, it can be a success for your organisation.
To find out more about the business and consulting services offered by CBB to the community services sector and in particular marketing needs, go to:www.cbb.com.au.
---
---

Get your biweekly dose of news, opinion and analysis to keep you up to date with what's happening and why it matters for you, sent every Tuesday and Thursday morning.