Workplace Stress is Reaching Toxic Levels in Social Sector
---
A researcher looking at the high levels of work stress in the social sector has warned work stress and burnout are reaching "toxic" levels and is calling on the sector's peak bodies to act.
---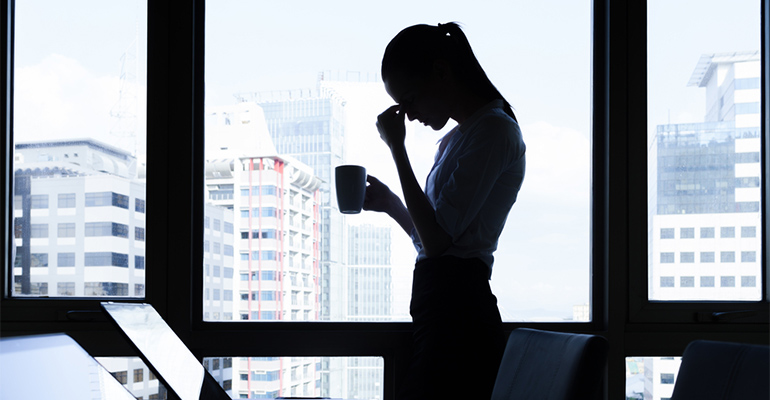 ---
Workplace Stress is Reaching Toxic Levels in Social Sector

8 May 2017 at 8:32 am
A researcher looking at the high levels of work stress in the social sector has warned work stress and burnout are reaching "toxic" levels and is calling on the sector's peak bodies to act.
Dr Lorraine Harrison, a researcher and senior social worker with almost three decades of experience in the social sector, estimates seven to eight out of 10 community sector workers are stressed in their jobs and the situation is getting worse.
"In the last four years I have seen a difference. It is absolutely more toxic and worse for the workers on the frontline. They are often doing the pointy-end of the work and they are increasingly unsupported in their work and in fear of losing their jobs," Harrison told Pro Bono News.
Harrison said the current federal government's push towards the privatisation of the third sector and competitive tendering processes for not for profits were to blame.
"We are seeing the privatisation of the social sector. The ideology of our current government is the private sector does it better," she said.
"Agencies and their management are trying to compete in the tendering process and how to compete is to do [the work] for less money. They have to make cuts to the bottom line and the 'raw material' is the workforce.
"The whole sector is de-skilling, they are replacing qualified, experienced workers and getting  more inexperienced diploma level workers to save money. You can see the stress in the workforce; people are feeling insecure [about job security] and those left still standing are doing more work."
Harrison's observations come on top of her 2013 Victoria University thesis looking into the high levels of work stress in the Victoria social sector.
In her research, Harrison found psychological injuries – the medical term for work stress compensation claims –  were the highest in the health and community sector representing 20.5 per cent of WorkSafe claims in 2013.
In the qualitative study, consulting 41 community sector workers, participants reported high and unsustainable workloads were a major issue, increasing levels of administrative work and audit control, "copious amounts" of paperwork and a lack of suitable supervision and support were also factors contributing to work stress.
Harrison said the Effort Reward Imbalance model, which theorises that high levels of effort with low rewards causes an imbalance especially psychologically for the worker and can lead to work stress, was highly applicable in the social sector.
"A lot in the field are still viewed as Florence Nightingale. With more than 80 per cent of the workforce being female a lot of their labour is considered 'women's work' and is undervalued and underpaid," Harrison said.
It was reported by participants that they felt they had little organisational support and recognition and support from management for their work.
One participant in the study said: "Just a thank you would be appreciated."
Harrison argued that factors contributing to work stress were systemic and structural despite the push for individual interventions to alleviate stress.
"There is still a prevalent view that there is some sort of weakness in the individual and the general advice is that if it is too hot in the kitchen get out," she said.
In an article published in the Australian Association of Social Workers newsletter Harrison said: "A significant focus today is on expecting workers to take personal action on their strain, as though, somehow if they only kept fit, reduced alcohol, meditated and attended an ever increasing array of health and wellbeing programs, they would avoid experiencing work stress.
"There is nothing wrong with these personal programs, but as the evidence clearly shows, this is treating the symptom in the worker and not focusing on reducing the causes of work stress: primary intervention into work stress reduction within organisations.
"There is little research into the community service sector in general, let alone regarding work stress. I am hoping my research my research will be utilised to launch further research and most importantly to push for change."
Harrison said that such issues were often pushed under the carpet but addressing them would assist in addressing the high turnover in the workplace and was a vital component in occupational work health and safety.
---
---

Get your biweekly dose of news, opinion and analysis to keep you up to date with what's happening and why it matters for you, sent every Tuesday and Thursday morning.