Frustrations Remain with NDIS Implementation in South Australia
---
Disability advocates remain frustrated with the implementation of the National Disability Insurance Scheme in South Australia, despite the federal government making an "extremely overdue" announcement that $72 million would be provided for frontline NDIS services across the state.
---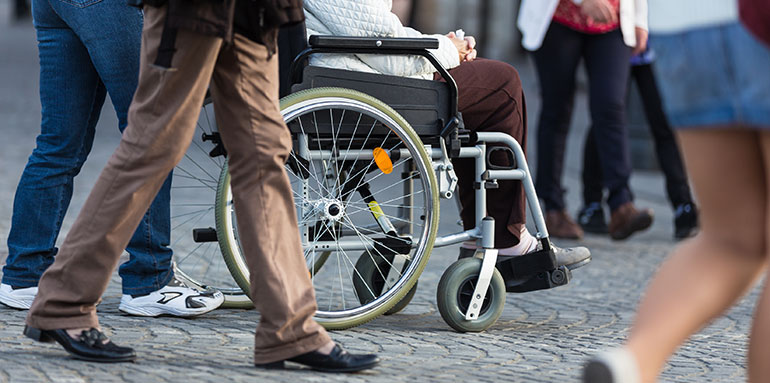 ---
Frustrations Remain with NDIS Implementation in South Australia

25 January 2018 at 8:17 am
Disability advocates remain frustrated with the implementation of the National Disability Insurance Scheme in South Australia, despite the federal government making an "extremely overdue" announcement that $72 million would be provided for frontline NDIS services across the state.
South Australia has been plagued with issues regarding the NDIS rollout, and advocates warned last year that the state was falling behind the rest of the country.
On Monday last week, the South Australian government, along with leading disability service providers, called for the federal government to do more "to ensure a smooth transition" to the scheme in SA.
South Australian disabilities minister Katrine Hildyard said it was "totally unacceptable that local area coordinators still [hadn't] been appointed" across most of the state.
Less than a week later, Social Affairs Minister Dan Tehan announced a $72 million partnership with Baptcare and Mission Australia to deliver Local Area Coordination (LAC) services in SA.
"This is another important milestone as we roll out the National Disability Insurance Scheme that will change the lives of hundreds of thousands of Australians with a disability and create thousands of new jobs," Tehan said.
Minister for Social Services, the Hon @DanTehanWannon announced @Baptcare & @MissionAust will join the NDIS as Partners in the Community delivering Local Area Coordination (LAC) services in South Australia (SA). Read the media release here: https://t.co/dkmucVbimy

— NDIS (@NDIS) January 22, 2018
But Dignity Party MLC Kelly Vincent told Pro Bono News she remained frustrated with the scheme's rollout across the state, despite welcoming the new investment.
"The announcement was extremely delayed, extremely overdue and has been causing a lot of frustration and angst in the disability community. So while it is great to see this announcement finally made, I think we can't forget it is extremely overdue and has caused a lot of issues," Vincent said.
Vincent described the NDIS as a "mixed bag" currently, and said LACs needed greater training to make the scheme a success.  
"Where it's working for people, it's working really well, where it's not working, it's rocky and very difficult to navigate. And I hope having these new LACs in place will make it less rocky and get people [onto the NDIS] much quicker," she said.
"But in order to do that we must ensure the LACs have adequate training and something the Dignity Party has raised previously, is that we have LACs asking people during their planning meeting things like, 'So tell me, when did your daughter acquire their down syndrome and when do you expect them to recover?'
"I could maybe forgive that question from a member of the general public but for someone working in this specific area I think that's a pretty appalling lack of knowledge and so I hope that training is improving."
Vincent said the state government should also accept some of the blame for the scheme's shortcomings, due to inadequate preparation for the rollout.  
"From a state government perspective, you could argue that there has been issues from the state government's approach from the get go," she said.
"The number of children that would originally be eligible was grossly underestimated, meaning that we essentially weren't prepared for the number of children who did and are transitioning to the scheme.
"And so now we're moving forward to adults when there's still children and young people waiting for access to support and services. So from the get go the state government's approach has really been on the back foot and trying to play catch up."
National Disability Services' SA manager Peter Hoppo, told Pro Bono News he was pleased with the announcement, but he bemoaned a lack of urgency around addressing the issue.  
"We're really pleased, it's what we're asking for. We certainly wanted LACs up and running as soon as possible, and the fact they talk about them starting in March is a really good thing," Hoppo said.
"I think we've got some real challenges around the geography around SA. We don't have really large regional centres. So service delivery is always an issue in the regions of SA. And without having LACs and other mechanisms in the area to help with the growth of service providers, who provide information and connect people with disabilities into the communities, I think we're at a real disadvantage.
"And there didn't seem to be any urgency around making that happen. There may have been, but that hadn't been communicated to us [and] the sector.
Hoppo said better communication should be a priority for the implementation of the NDIS going forward.
"I think there needs to be an emphasis on getting timely information out to the sector, especially service providers, so that they know what's occurring and can plan accordingly," he said.
"Service providers continue to tell us some of the areas they are really concerned about in SA are around the quality of plans being drawn up at the moment. They often don't have everything included that may have been previously provided under government, or they may be some other issue with it."  
Vincent emphasised improving the training for LACs as a priority in the months ahead, along with ensuring there were enough services to meet demand.
"I think we need to ensure the LACs are adequately resourced, there is enough of them and they receive adequate training," she said.
"We need to make sure there's clarity around what will and won't be funded under the NDIS. We need to make sure people are empowered with the right information about how best to spend the money and advocate for the services they need, particularly for people with intellectual disability and brain injuries and other cognitive issues.
"Related to that, we need to make sure there's enough services on the ground to meet this need."
---
---