Aid Charities Dispute Claims Foreign Aid Spending is Unpopular
---
Aid charities have hit back at claims Australians do not care about foreign aid, after the international development minister said about 75 per cent of Australians did not support further spending on the nation's aid budget.
---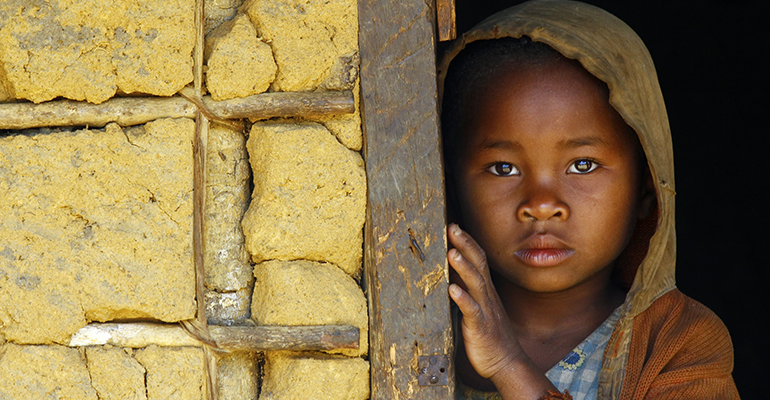 ---
Aid Charities Dispute Claims Foreign Aid Spending is Unpopular

19 April 2018 at 8:29 am
Aid charities have hit back at claims Australians do not care about foreign aid, after the international development minister said about 75 per cent of Australians did not support further spending on the nation's aid budget.
The Minister for International Development and the Pacific, Concetta Fierravanti-Wells, told the Overseas Development Institute in London that the government had seen research indicating a lack of public support for increased foreign aid investment.
"Polling in 2017 in Australia found that almost three out of four people felt the government spent either too much, or about the right amount on ODA (overseas development assistance)," Fierravanti-Wells said on Monday.
"We also have a discrepancy in perceptions domestically with 80 per cent of the development sector believing we should spend more on ODA, but only 10 per cent of regular Australians think the same."
The minister's office told Pro Bono News she was referring to a 2017 Lowy Institute poll in which only 22 per cent of Australians said the government was not spending enough on foreign aid, and Development Policy Centre research on the public's view of aid.
Australia's Minister for the Pacific and International Development Concetta Fierravanti-Wells kicks off Chatham House event discussing role of Commonwealth's small states. #CHOGM2018 pic.twitter.com/qaxIfQhZ9X

— Latika M Bourke (@latikambourke) April 16, 2018
Senator Fierravanti-Wells added that the foreign aid budget would be fixed at $4 billion for the next two years until the "economy was back on a sustainable footing".
At the event, Fierravanti-Wells was asked questions by representatives from aid organisations WaterAid and Micah Australia.
Matt Darvas, campaign director for Micah Australia, explained to Pro Bono News why they had questioned the minister.  
"Our chairperson of the board, Roger Burton, was in London and attending this event where Senator Fierravanti-Wells was essentially asking the UK… to spend more [foreign aid] money in our neighbourhood at the same time we have slashed our foreign aid budget dramatically," Darvas said.
"So whilst she gave this speech, all our chairperson did was draw the obvious and almost ironic comparison that the minister was advocating that the UK spend more of its generous aid program in our neighbourhood whilst at the same time Australia was shrinking theirs."
Darvas said the minister's response was "incredibly disheartening" and that it was untrue to say Australia did not care about foreign aid.
"It's a little bit misleading because when you go to the Australian public and ask what they think about Australian aid, what's missing from the senator's comment is that most Australians think we actually give far more than we do," he said.
"It also doesn't reflect the generosity of individual Australians, who are far more generous as a nation in terms of that individual giving to charity than our own country is as a collective whole.
"This minister who's made these comments is meant to be the representative and the ambassador for Australia in Australian aid spending. The minister should be championing the cause and highlighting the benefits of Australian aid to the Australian community."
Darvas said the Australian government could take a leaf out of the UK's book when it came to foreign aid spend.
"The UK has a higher public debt level than we do and yet they have enshrined in their law a commitment to giving 0.7 per cent of their gross national income (GNI) to foreign aid," he said.
"And if they went to their electorate it is likely that it wouldn't be something that is popular with all parts of society, but interestingly enough it was their conservative [Prime Minister] David Cameron who said 'we won't balance our books on the backs of the world's poor'.
"So there you actually had the leadership of the nation taking a proactive stance and showing courageous moral leadership because they had a vision for their country and the difference it could make in this world."
Australia's Minister for International Development declared in London overnight that further investment in overseas aid would be 'politically difficult'. Yet Australia's defence budget is 8 times larger than our aid program & has bi-partisan support! pic.twitter.com/9xVWV8vLPn

— Paul Ronalds (@PaulDRonalds) April 16, 2018
A recent peer review of Australia's aid program by the Organisation of Economic Co-operation and Development (OECD) warned that Australia's official development assistance was projected to drop to an all-time low of 0.22 per cent of GNI in 2017/18.
With this in mind, Micah Australia called on the Australian government to significantly re-invest in its foreign aid budget.
"We are absolutely at rock bottom as a nation in terms of our generosity, when it comes to foreign aid," Darvas said.
"So we're calling on the government to rebuild that. And we know that that is not just the right thing to do, but there is also a strong national interest argument that if we're concerned about the influence of other nations in the Pacific, well let's be a good neighbour to them first and show them we truly care."
Teresa Ayles, the acting CEO of WaterAid Australia, similarly called on the government to increase its aid output.
"WaterAid sees firsthand the difference foreign aids makes in the communities where we work and therefore believes a wealthy country like Australia should commit to a strong foreign aid program," Ayles told Pro Bono News.
"The current freeze on the aid budget already presents a challenge to progress being made towards a world in which everyone has access to the basic rights of water and sanitation."
Save the Children also expressed dismay at Fierravanti-Wells' remarks that further investment in overseas aid would be "politically difficult".
"With global need at desperate levels, including in our own region where the Rohingya exodus from Myanmar has created the world's largest refugee camp, we are dismayed that opinion polls could be cited as a reason not to increase Australia's support for those in need," director of policy and international programs Mat Tinkler said.
"When Australians are given the facts about the levels of need and the reality of Australia's level of investment in overseas aid, which stands at just 20 cents out of every $100 in gross national income, we believe they support a strong role for Australia's aid program and certainly don't support the aid budget being raided again."
The minister's comments come amid reports that the Turnbull government was considering a further $400 million cut to foreign aid in the upcoming federal budget.
---
---

Get your biweekly dose of news, opinion and analysis to keep you up to date with what's happening and why it matters for you, sent every Tuesday and Thursday morning.