Foreign Aid Sector Welcomes Sexual Misconduct Review
---
Foreign aid organisations have welcomed the launch of an independent review into the prevention of sexual misconduct in Australia's international aid and development sector.
---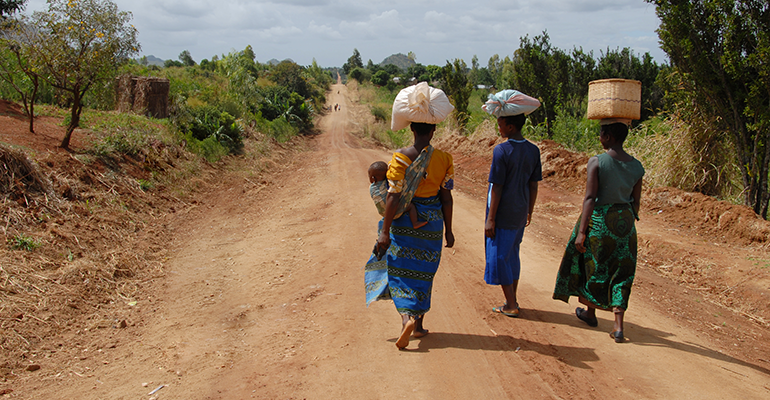 ---
Foreign Aid Sector Welcomes Sexual Misconduct Review

24 May 2018 at 2:39 pm
Foreign aid organisations have welcomed the launch of an independent review into the prevention of sexual misconduct in Australia's international aid and development sector.
The Australian Council for International Development (ACFID) announced the independent review on Thursday, with the aim of improving the practice and response of ACFID member organisations in the prevention of sexual misconduct.
The review comes in the wake of recent sexual misconduct revelations in the UK's international aid sector, after it was revealed in February that Oxfam staff members, who were deployed in Haiti to provide aid, paid earthquake survivors for sex.
ACFID said it had been working to commission this review for its 124 members since these reports emerged, to help the sector better understand the current state of practice and identify areas for improvement.
The review will be conducted by specialised staff from the Victorian Institute of Forensic Medicine (VIFM), who have expertise in sexual assault, child protection and gender-based violence.
As well as providing "a safe and trusted environment" for staff and those in contact with aid organisations, the review also aims to set an organisational culture that makes it safe for those affected by sexual misconduct to report concerns "with the assurance they will be handled sensitively and appropriately".
ACFID CEO Marc Purcell said the peak body and its members were totally committed to "safeguarding the people we seek to help and who we work alongside".
"We want to send a clear message that we are listening to the concerns that have been raised following the reports in the UK and will work to ensure that we are meeting world's best practice in Australia when it comes to preventing and responding to sexual misconduct," Purcell said.
"Crucially, this independent review goes beyond compliance with standards, policies and procedures and examines organisational culture, capability and practice.
"Under ACFID's Code of Conduct and through their own practice, our members already subscribe to high standards and are required to have in place a set of policies to protect vulnerable people and prevent against sexual misconduct. This review will assess how this translates into practice."
Purcell said ACFID's priorities in commissioning the review were two-fold.
"Firstly, ensuring that those affected by sexual misconduct can report – safely and securely – and reach out for support if required," he said.
"Secondly, it was appointing a team with extensive experience in advising organisations about the nature and impacts of sexual misconduct and delivering strategies for behavioural and organisational change. VIFM fulfilled both requirements."
VIFM will also provide a 1800 telephone service and email address for confidential reporting into the review.
A partnership with 1800RESPECT has been established to provide support for anyone affected by sexual misconduct regarding the aid sector.
1800RESPECT program director Nicole McMahon encouraged those affected to seek support.
"If you have experienced violence as a result of this issue or know someone who has you can contact 1800RESPECT at any time of day to speak to a trained counsellor," McMahon said.
ACFID has commissioned an independent review to ensure member organisations apply global best practice in the identification, response and prevention of sexual misconduct.

This is a quick explainer on the review and how you can report to the review: https://t.co/XzOB2nJt2v pic.twitter.com/LJN7lQQDuj

— ACFID (@ACFID) May 23, 2018
The aid sector has strongly welcomed the launch of this review.
Save the Children Australia CEO Paul Ronalds told Pro Bono News: "Save the Children welcomes the independent review of the practice and response of members of the Australian Council for International Development (ACFID) in the prevention of sexual misconduct.
"We believe the policies and procedures we have in place in Australia are robust, however, we know that no organisation can afford to be complacent. As such, we welcome the opportunity this review provides to strengthen the sector's safeguarding, reporting and accountability measures."
Plan International Australia's CEO Susanne Legena told Pro Bono News she thought it was important to know "what more we can and should be doing to foster a culture of respect and safety within our sector".
"Everyone deserves a safe and inclusive workplace, and we have clear obligations to our partners, staff, volunteers and the communities we serve to ensure respectful and appropriate relationships," Legena said.
"It's true that even the workplace, even our sector, is not a safe place for women. It's an uncomfortable truth that needs to be confronted.
"At Plan International Australia, I want every employee to know that they are valued, that they will be heard and that their safety and security is always front of mind… We know that deeper work on power, gender and culture must be an ongoing process and I look forward to learning from others through the ACFID review."
Oxfam Australia chief executive Dr Helen Szoke said she also welcomed the review, while admitting she was shocked by Oxfam's misconduct revelations in Haiti.
"We know Australians place enormous trust in us and the work we do; it's a responsibility we do not take lightly," Szoke said.
"The aid sector, like the rest of our society, is not immune to the issue of sexual misconduct, but what's critical is that we are doing all we can do to prevent it and ensure swift resolution when incidents occur.
"Oxfam Australia has been horrified by the Haiti revelations and the incidents of sexual misconduct in the aid sector that have come to light. Our work advancing women's rights, especially in situations of vulnerability, is central to Oxfam's identity."
The Haiti scandal has had wide-ranging consequences for Oxfam UK, with the Charity Commission recently opening a statutory inquiry into the organisation.
Oxfam CEO Mark Goldring also announced last week that he was standing down at the end of the year, citing the scandal as the key reason for his departure.
Szoke said since the scandal, Oxfam had globally reviewed and strengthened its policies and practices.
"Oxfam Australia has systems in place to protect people from this kind of abuse, but we know we can never be complacent and need to continually improve so that we are always working to the highest possible standard," she said.
"We're looking forward to participating fully to the ACFID review and will be using this as an opportunity to learn and further develop our safeguarding policies and practices."
UNICEF Australia CEO Tony Stuart joined the chorus of support for the review, adding that UNICEF was currently undertaking its own evaluation of the organisation.
"At the global level, UNICEF is already implementing measures, including its own independent review, to ensure that the 13,000 people who work for the organisation are safe, heard and empowered," Stuart said.
"UNICEF Australia currently conducts appropriate checks prior to appointment of our staff, and conducts relevant workplace training. We have no tolerance for misconduct, abuse or harassment – sexual or otherwise."
An interim report from the review will be published in July, followed by the final report and recommendations in October 2018.
---
---

Get your biweekly dose of news, opinion and analysis to keep you up to date with what's happening and why it matters for you, sent every Tuesday and Thursday morning.