Government Announces Mental Health Funding Boost
---
The Turnbull government has announced a significant funding boost for mental health services in Australia, pledging $34 million to Lifeline and $4 million for tailored mental health support for Australians from multicultural backgrounds.
---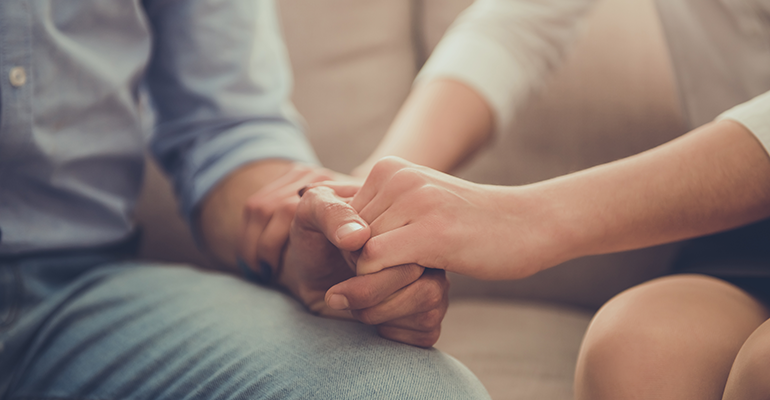 ---
Government Announces Mental Health Funding Boost

7 May 2018 at 3:02 pm
The Turnbull government has announced a significant funding boost for mental health services in Australia, pledging $34 million to Lifeline and $4 million for tailored mental health support for Australians from multicultural backgrounds.   
Health Minister Greg Hunt said on Sunday that the government would provide $33.8 million to Lifeline, to allow the telephone crisis service to answer more phone calls.
This followed an announcement from Hunt on Friday, that the government was investing $3.9 million to deliver a new national project focused on mental health and suicide prevention for people from culturally and linguistically diverse (CALD) backgrounds.     
Hunt said this funding boost for Lifeline would help the organisation to support hundreds of thousands of Australians in need.
"Over 1 million Australians reach out to Lifeline each year and it receives the largest call volume of any crisis support service," Hunt said.
"This funding will mean the charity can answer more calls, helping them answer close to 100 per cent of calls.
"Funding will also support the coaching and development of crisis supporters, equipping them with more skills to deal with the complex range of issues which can be brought up during a call."
Lifeline welcomed the funding announcement as a "game changer for Australia's leading suicide prevention service".
Chairman John Brogden said the funding would directly impact the number of calls Lifeline could answer.
"This massive funding boost will help us work towards being able to answer all our calls," Brogden said.
"This additional $33.8 million demonstrates strong leadership and commitment from the Turnbull government.
"For 55 years Lifeline has been there for Australians in crisis and at risk of suicide. We applaud this significant commitment from the government to ensure we can help save more lives and help more people find their path to recovery."
Turnbull Government funding boost helps Lifeline support more people, more quickly @thepmo @TurnbullMalcolm https://t.co/IwD1d5QTVC

— Lifeline (@LifelineAust) May 6, 2018
Brogden said Lifeline received calls every 30 seconds, adding up to more than 920,000 calls a year.
He lamented a lack of resources to adequately address the deluge of concerns the organisation received.
"Right now, we don't have the resources to answer every call immediately, which is particularly heartbreaking when you consider the enormous strength and courage it takes for someone to reach out when they're struggling," he said.
"Our simple yet powerful offer of unconditional support has seen Lifeline grow to become part of our society's fabric and over the coming years we will evolve through new technologies and ways of connecting to meet the needs of those most at risk in a highly responsive way.
"By improving and modernising the way that we manage the roughly one million contacts received each year, we have an opportunity to support people more quickly and, ultimately, save more lives."
This comes after Mental Health Australia, the Federation of Ethnic Communities' Councils of Australia (FECCA) and the National Ethnic Disability Alliance (NEDA) announced they were teaming up to deliver a new national project supporting multicultural mental health.
Supported by the government's $3.9 million funding investment, the national project will help ensure Australia's mental health system reflects and responds well to Australia's diverse population, Hunt said.
"Australia's multicultural community has contributed to the success of our country and this investment reflects the fact that mental health services need to be delivered in culturally-appropriate ways," he said.
"Many studies have highlighted that people from culturally diverse backgrounds can face barriers when accessing or attempting to access timely and appropriate mental health care.
"These barriers include language limitations, cultural differences between client and clinician and stigma from the differences in cultural explanations and perceptions surrounding mental health."
The investment will build on the government-funded Framework for Mental Health in Multicultural Australia, which was developed to help organisations and workers evaluate their cultural responsiveness and enhance their service delivery to CALD communities.
This new project will establish advisory groups comprising of multicultural mental health consumers and carers, as well state and territory bodies and other stakeholders.
A shameless plug for our exciting new project that aims to improve the #mentalhealth of Australians from #CALD backgrounds https://t.co/i2dD4ySCg6 @iFECCA @NEDA_PeakBody @GregHuntMP @SBSNews pic.twitter.com/myZlApVKcl

— Mental Health Aust (@AUMentalHealth) May 4, 2018
NEDA CEO Dwayne Cranfield, told Pro Bono News that some CALD communities did not like to discuss mental health concerns.
"We do know that many cultures don't like to talk about mental health issues and concerns," Cranfield said.
"So that's a large group of people that avoid any kind of discussion and there's a lot of shame in some cultural communities around mental health, as there is around disability in general."
Cranfield said this project will engage with stakeholders to get accessible information into CALD communities, and let people know help is available.
He said the announcement signified a "really exciting time for the CALD communities".
"We know even with the general Australian population that a lot of people don't like talking about mental health issues, there's a lot of stigma," he said.
"But there's even more stigma with CALD communities and getting service providers to understand that and find out better ways to engage and to target CALD communities is what this is all about.  
"We [want to] work out how to best target cultural communities and get that information out to people who need these services and supports."
Mental Health Australia CEO Frank Quinlan said it was an honour to be working alongside such well-respected organisations in the multicultural community.
A big day for multicultural #mentalhealth with the announcement of a renewed national focus. Thanks @iFECCA and @NEDA_PeakBody and @GregHuntMP https://t.co/rANKZD1KQB

— Mental Health Aust (@AUMentalHealth) May 4, 2018
"We all have a lot to learn from each other and to unite the mental health and multicultural sectors together, to work closely with CALD consumers, carers, and communities, will make a real difference to service delivery and provision," Quinlan said.
FECCA chair Mary Patetsos added that understanding cultural sensitivities and complexities was vital to ensure the success of the program.
"We know people from CALD backgrounds can experience a number of unique challenges when accessing the mental health system," Patetsos said.
"These challenges are complex and include issues such as stigma and discrimination, services that are not well equipped to respond to CALD communities' needs, language barriers, limited awareness of the supports available and trauma experiences.
"That's why it's important that experts from across the mental health, multicultural and disability sectors come together with CALD consumers and carers to tackle these significant issues."
These funding announcements are part of a planned $4.2 billion boost to mental health services this year, with the Turnbull government earmarking mental health as a national priority.
---
---

Get your biweekly dose of news, opinion and analysis to keep you up to date with what's happening and why it matters for you, sent every Tuesday and Thursday morning.