Australia's largest social bond tackles affordable housing shortage
---
Community housing providers believe Australia is set for a "new dawn" in social and affordable housing, following the launch of a $315 million social bond for the sector.  
---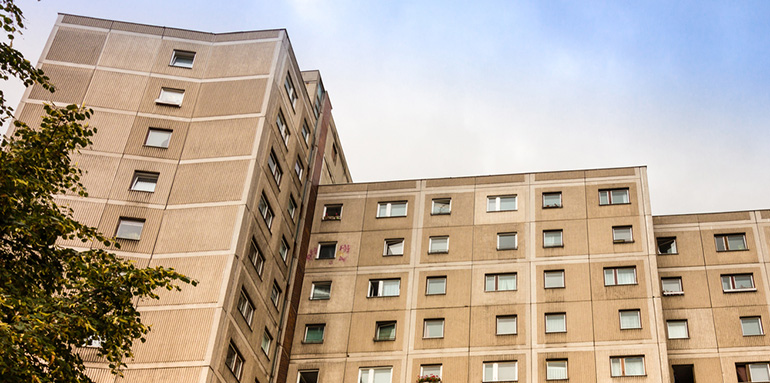 ---
Australia's largest social bond tackles affordable housing shortage

25 March 2019 at 4:49 pm
Community housing providers believe Australia is set for a "new dawn" in social and affordable housing, following the launch of a $315 million social bond for the sector.  
The National Housing Finance and Investment Corporation's (NHFIC) first bond – the largest social bond ever issued in Australia – offers providers 10 year loans with an interest rate of less than 3 per cent.
This finance, which is significantly cheaper than current bank rates, will generate better cash-flow and greater financial certainty for providers, which expect to build up to 300 new affordable rental properties with the funding.
Providers involved in the first round of NHFIC loans include BlueCHP, CHL, Compass, Evolve, Hume and Unity.
NHFIC CEO Nathan Dal Bon said he was pleased by the strong level of investor demand for the affordable housing bond, which was four times oversubscribed.
"We are now able to pass on the benefits of NHFIC bonds through to [providers] which ultimately benefits tenants on lower incomes," Dal Bon said.
NHFIC is an independent Commonwealth entity that provides cheaper and longer-term secured finance for community housing providers by issuing bonds in Australia's debt capital markets.
The Community Housing Industry Association CEO Wendy Hayhurst said the NHFIC's interest rate were significantly lower than what the community housing sector could typically borrow, allowing providers to put more money into building new homes.
PowerHousing Australia CEO Nicholas Proud said: "Having an affordable housing bond issue of this scale is an important step to see greater numbers of affordable homes financed for the betterment of Australians who are on low to moderate incomes."
BlueCHP received $70 million from NHFIC as part of the social bond. Of this money, $55 million will be used to refinance existing debt while $15 million will provide working capital to help deliver around 90 new affordable homes.
CEO Charles Northcote told Pro Bono News this social bond signaled a "new dawn" for social and affordable housing in Australia.
He said the 3 per cent interest rate for the NHFIC loans was a game changer for the sector.
"The lower interest rate saves us nearly a million dollars every year over 10 years," Northcote said.
"It also saves us money on refinancing costs, because with bank financing you tend to only get a maximum [loan] of five years."
Northcote said the social bond created a solid footing for the sector going forward, and meant providers had the opportunity to partner with state government to look at refurbishing their housing stock.
Recent analysis found that Australia needs to build more than one million social and affordable homes over the next 20 years to keep pace with the growing number of people struggling to pay their rent.
Australian Housing and Urban Research Institute (AHURI) modelling has suggested that direct public investment and more efficient financing through NHFIC was the best way to deliver this social housing shortfall.
Northcote agreed, but said governments must not walk away from the need to also offer some form of housing subsidy.  
"There are different methods and ways of delivering this, but housing subsidies combined with the NHFIC are the key steps to actually solving the housing shortage," he said.  
---
---

Get your biweekly dose of news, opinion and analysis to keep you up to date with what's happening and why it matters for you, sent every Tuesday and Thursday morning.