People with severe mental illness left behind in NDIS transition
---
Only a quarter of people in Commonwealth-funded mental health programs set to close in 2020 have successfully transitioned to the National Disability Insurance Scheme, new research shows.
---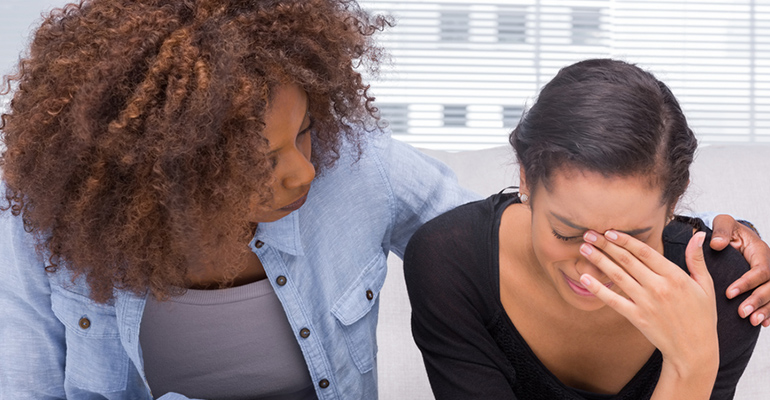 ---
People with severe mental illness left behind in NDIS transition

16 April 2019 at 4:25 pm
Only a quarter of people in Commonwealth-funded mental health programs set to close in 2020 have successfully transitioned to the National Disability Insurance Scheme, new research shows.
A report from Community Mental Health Australia (CMHA) and the University of Sydney found 50 per cent of people in Partners in Recovery (PIR), Personal Helpers and Mentors (PHaMs) and Support for Day to Day Living (D2DL) had not yet applied for the NDIS.
With only half of those who have applied being deemed eligible for the NDIS, it means just 25 per cent of PIR, PHaMs and D2DL clients are currently in the scheme.
Researchers warn major changes to the NDIS application and assessment processes are needed to prevent thousands of people with psychosocial disability – those with a functional impairment stemming from serious mental illness – being left without appropriate support.
CMHA general manager Bill Gye said while the federal government has recently extended funding for these programs through to June 2020, these findings highlighted the assessment and approval of NDIS plans was taking many months and that many people would not make the transition.
"State and federal governments have made a commitment that no one will be left behind. People with severe mental illness and their families who will not end up in the NDIS need some assurance, sooner rather than later that they will have supports in place," Gye said.
There have been long-held concerns that people with severe mental health issues were "falling through the gaps" of the NDIS, as funding for mental health programs gradually transfers into the scheme.
A report released last year said with an estimated 690,000 Australians living with severe mental health issues, the most pressing concern was ensuring support for the many people ineligible for the NDIS.
The National Insurance Disability Agency (NDIA) has estimated the full roll out of the scheme will support only 64,000 people with psychosocial disability, meaning up to 91 per cent of people with severe mental illness would have to rely on non-NDIS community mental health services for support.
In response, a psychosocial stream was added to the NDIS in October, which will employ specialised staff and planners and focus on the episodic nature of mental illness.
But Gye warned there were still broader issue at play.
"While some state and Commonwealth initiatives are coming down the line, they are nowhere near sufficient to meet that need," he said.
"Nor do they equal the amount of funding for the several Commonwealth and state governments' community mental health programs that have closed or are closing, on the assumption, now proven wrong, that all these people would be picked up by the NDIS."
The report highlighted significant barriers for people with psychosocial disability accessing the NDIS, after consulting with 31 organisations across Australia to get data on 61 PIR, PHaMs or D2DL programs.
The programs reported large variances around the proportion of people assessed as eligible for the NDIS, the lengths of time people had to wait for applications to be assessed and to receive their plans, and the appropriateness of the plans themselves.
"This suggests there is either a great difference in the approach or skill of individual program staff in supporting their clients to apply for NDIS, and/or great variation in the approach and skill and understanding of individual NDIA psychosocial disability assessment and planning staff," the report said.
"Either way, this requires more investigation and targeted training to ensure opportunities are equitable for people living with psychosocial disability irrespective of program or NDIA assessor or planner."
Researchers said they hoped that this would be addressed with the implementation of the NDIS psychosocial disability support stream.
But they said they remained concerned that federal continuity of support (CoS) funding will not be enough to support the number of people in these programs who will not transition into the NDIS.
The report said they were also concerned about eligibility requirements to access CoS services, noting it appeared that in order to access the CoS funding stream, people need to have applied for the NDIS and been found ineligible.
"Data in this report evidences that many will not submit an NDIS application. Will CoS be available to these people?" the report said.
"Whether the CoS funding will be adequate for the numbers of people ineligible for NDIS also remains unclear and requires close monitoring and contingency planning."
University of Sydney project lead, Dr Nicola Hancock, said this was all information researchers had heard anecdotally across the country.
"The data in the report is evidence that more policy, planning and forethought needs to go into the NDIS to ensure that people are not placed at risk of losing much needed supports," Hancock said.
If you or someone you know is experiencing issues with mental health, please contact Lifeline Australia on 13 11 14, Kids Helpline on 1800 55 1800, or headspace on 1800 650 890.
---
---

Get your biweekly dose of news, opinion and analysis to keep you up to date with what's happening and why it matters for you, sent every Tuesday and Thursday morning.