NDIS help arrives for Australians experiencing homelessness
---
A Sydney charity has developed a toolkit to make it easier for homeless Australians with severe mental health issues to apply for the National Disability Insurance Scheme.
---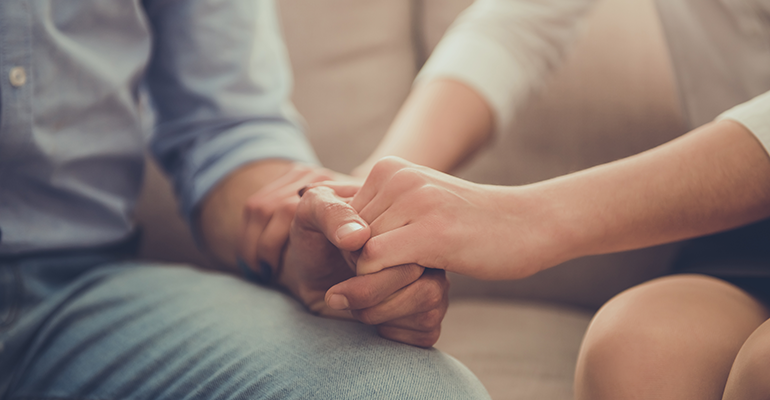 ---
NDIS help arrives for Australians experiencing homelessness

9 August 2019 at 4:42 pm
A Sydney charity has developed a toolkit to make it easier for homeless Australians with severe mental health issues to apply for the National Disability Insurance Scheme.
Independent Community Living Australia (ICLA) created the resources – including templates, step-by-step guides and videos – to inform frontline services when they're helping vulnerable people access the NDIS. 
ICLA CEO Rachel Green said many people with a psychosocial disability cycled in and out of homelessness, meaning they often didn't prioritise addressing their mental health needs.
"Understandably, people are focused on their more immediate needs such as finding accommodation and food, which is more pressing than engaging with the NDIS to seek support to manage their psychosocial disability and their ongoing life needs," Green said.                                                                             
ICLA developed the toolkit – which launched on Friday – after completing a 12-week project exploring the barriers homeless people with psychosocial disability faced when trying to access the NDIS.
Green told Pro Bono News while access to the NDIS could make a huge difference to someone with a psychosocial disability, it was a complex scheme that's hard to understand.  
"A key gap in getting people to consider the NDIS is understanding what it actually is and what it does and doesn't do," she said.
"So we found it was really helpful to have case studies of people accessing support for a mental health related disability and getting it across that the scheme offered daily support.
"Also it was important to break down some of the myths around the scheme, because there are people who mistakenly think if they get on the NDIS, they're going to lose their pension or any other entitlements they might have like access to public housing."  
As part of the project, ICLA ran barbecues and outreach activities across New South Wales, engaging with 400 people experiencing homelessness through 70 frontline services and eight local health districts.
"It wasn't about filling out forms, but introducing them to the concept of the NDIS and then linking them with a local provider to carry on the process," Green said.
"But just getting ready to apply for the scheme can be quite triggering for someone who's had an experience of trauma and a strong distrust of government services."
A 2018 report warned that the NDIS would leave many people with psychosocial disability without appropriate mental health support.
The National Insurance Disability Agency has estimated the full roll out of the scheme in 2019-20 will support only 64,000 people with primary psychosocial disability.
This means up to 91 per cent of people with severe mental illness would have to rely on non-NDIS community mental health services to support them.
Green said getting more vulnerable people accessing the NDIS could reduce homelessness and help those experiencing mental illness make strides in their recovery.
During the project, ICLA engaged with a woman living with schizophrenia, Lowami, and helped her successfully access the NDIS.
She said the scheme offered her great psychological and physical support.
"My daily supports help me to keep active and build up my self-esteem. They keep telling me how great I am and that I am a very kind and patient person," Lowami said.
"I have really been able to turn my life around and every day I go from strength to strength."
More information about ICLA's project can be found here. 
---
---

Get your biweekly dose of news, opinion and analysis to keep you up to date with what's happening and why it matters for you, sent every Tuesday and Thursday morning.