'We don't run like normal businesses': Charities still locked out of JobKeeper payments
---
Registered charities with a fall in turnover of 15 per cent or more are eligible for the payment 
---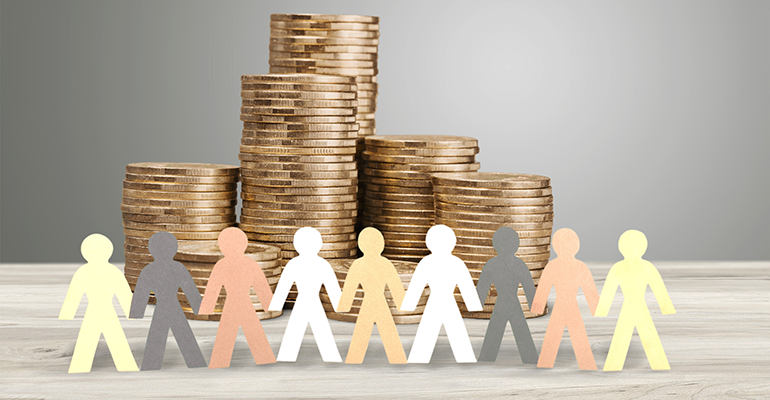 ---
'We don't run like normal businesses': Charities still locked out of JobKeeper payments

6 April 2020 at 5:37 pm
Registered charities with a fall in turnover of 15 per cent or more are eligible for the payment
Relaxed eligibility requirements will help thousands of charities access the federal JobKeeper payment, but large charities that rely on grants and philanthropy will still miss out, key sector leaders warn. 
Late on Sunday night, Treasurer Josh Frydenberg announced that registered charities would be able to access the $1,500 a fortnight JobKeeper payment if they were hit with a 15 per cent decline in turnover because of COVID-19. 
Under the initial arrangements, announced last week, those with a turnover of less than $1 billion needed to have recorded a drop in revenue of at least 30 per cent, and charities with a turnover bigger than $1 billion were only able to claim the payment if their revenue had halved.  
Frydenberg said the new eligibility changes also extended to charities with a turnover of more than $1 billion. 
The announcement follows negotiations between the government and charities including the Community Council Australia, The Australian Council of Social Services and the Salvation Army. 
CEO of the Community Council Australia David Crosbie said being able to access the payment at the lower rate would help thousands of charities and their staff.  
"With the downturn in fundraising, closure of events and meetings, closure of volunteer run shops and other services, loss of fees from training, education and other programs, many charities are struggling to stay open," Crosbie said. 
"Being able to access the JobKeeper payment after demonstrating a 15 per cent loss of turnover will be the difference for thousands of charities and their staff."
Charities and businesses are not the same 
But on Monday, a number of large charities raised concerns that the changes would still leave many of their workers out because of the way their budgets are structured. 
Community organisations rely on funding from various sources, such as government and philanthropic grants, which can't be repurposed across an organisation as easily as in a traditional business.  
Kasey Chambers, the executive director of Anglicare Australia, said that charities simply didn't have the freedom to use that funding to prop up other workers. 
She told Pro Bono News that because grants often make up a greater portion of revenue for many charities than fee-for-service work, such as running childcare centres and op shops, even if these services have to close completely the books might not show an overall fall of 15 per cent.
"Charities might have seen an 82 per cent fall in income in their childcare area, but because the childcare area isn't a big enough proportion of their overall budget, that 82 per cent won't reach the threshold of 15 per cent of their budget," Chambers said. 
"These losses mean that some charities will have to stand down a huge number of workers – but still won't be eligible for the JobKeeper payment."
Cassandra Goldie, the CEO of ACOSS, echoed Chamber's concerns, saying the solution lay in specifying how revenue was assessed. 
"The revenue test in the legislation needs to exclude tied funds, under government contracts, that cannot be used for other purposes," Goldie said.  
"All community sector charities must be able continue their important work, helping those in need, by keeping their workers employed, at a time when they are needed most." 
Charities already under the pump 
Andrew Leigh, the shadow assistant minister for charities, added that with all the pressure charities were already under, the government needed to do more.   
"Charities have seen a major increase in demand for help, while also experiencing a drop in donations and volunteering numbers," Leigh said.  
"It doesn't make sense for a charity to miss out on support now because they are receiving a government grant to carry out community-building programs in areas affected by the summer's bushfires." 
Chambers said it was critical the government work with the charity sector on a solution before the program is passed on Wednesday, and urged charities and wider community to contact their local MP.   
"If you've got five minutes, pick up the phone and talk to your MP," she said.
---
---

Get your biweekly dose of news, opinion and analysis to keep you up to date with what's happening and why it matters for you, sent every Tuesday and Thursday morning.