Brisbane picks up the baton for Social Enterprise World Forum
---
SEWF will be held in Australia in September 2022
---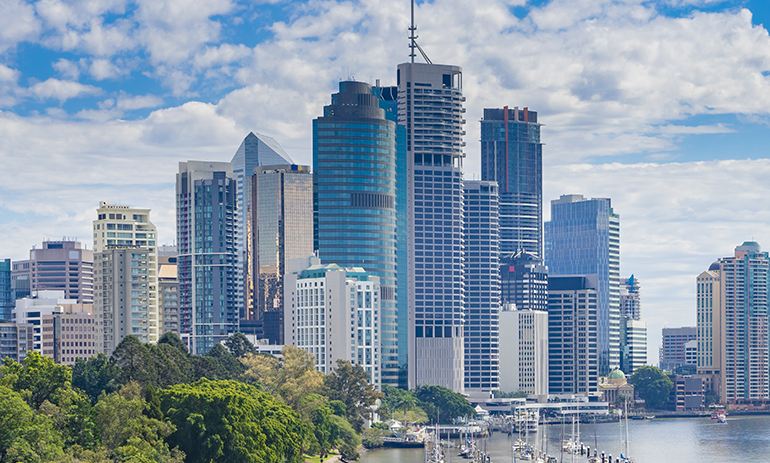 ---
Brisbane picks up the baton for Social Enterprise World Forum

5 October 2021 at 5:09 pm
SEWF will be held in Australia in September 2022
Canada has officially passed the baton onto Australia as the next host of the Social Enterprise World Forum (SEWF). 
The closing of this year's SEWF 2021 was marked by the handover, with next year's co-hosts White Box Enterprises using the opportunity to premiere a welcome video showcasing some of the enterprises in the region.


The team has pledged to attract 2,500 in-person visitors plus another 100,000 online when the event is held in Brisbane next September.
---
---
It comes after the success of this year's hybrid event – a first for the forum – which was hosted online with additional community hubs bringing people together in person.
More than 3,000 people from 131 countries and territories joined SEWF 2021, held in Nova Scotia, Canada. 
With the digital format opening the event up to more participants, Helene Malandain, SEWF chair, said there was greater accessibility and diversity, with 30 of the speakers and delegates under 30, and 60 per cent identifying as female, non-binary or trans.
One of the key themes of SEWF 2021 was Indigenous-led community and social enterprise, a theme that will continue on to SEWF 2022.
Looking ahead, the team in Brisbane said the SEWF 2022 program, designed by and for social enterprises, will feature fireside chats, panels and discussions with live Q&A, expert-led masterclasses, partner sessions, networking and a marketplace giving you the opportunity to connect, learn and be inspired.
White Box CEO, Luke Terry, has previously said SEWF 2022 will be a catalytic event, "providing a focal point for Australia's emerging social enterprise sector and will also be an opportunity to create a legacy for the sector's long-term development". 
Early bird tickets are already on sale. Speakers will be announced in July and August 2022. 
---
---

Get your biweekly dose of news, opinion and analysis to keep you up to date with what's happening and why it matters for you, sent every Tuesday and Thursday morning.