New philanthropy, old digs: Why we invested in Yirranma Place
---
Professor Glyn Davis AC, chief executive officer of the Paul Ramsay Foundation, reflects on the challenges we face coming out of COVID and why a precinct built for social purpose and philanthropy is so important right now. 
---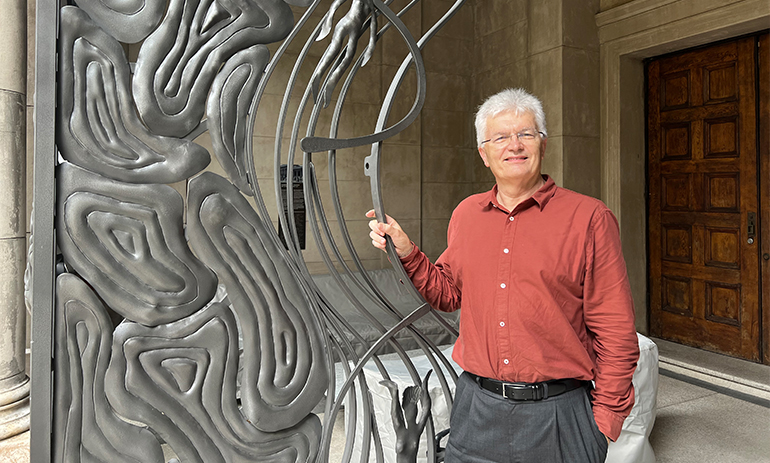 ---
New philanthropy, old digs: Why we invested in Yirranma Place

2 March 2022 at 5:18 pm
Professor Glyn Davis AC, chief executive officer of the Paul Ramsay Foundation, reflects on the challenges we face coming out of COVID and why a precinct built for social purpose and philanthropy is so important right now. 
As we emerge slowly from the COVID-19 pandemic, it becomes clear the virus has reinforced disadvantage in our community. 
For a brief moment Australia experimented with more generous payments to those relying on public support, made childcare widely available and free for essential workers, and helped the homeless find much needed accommodation. 
For a brief moment we reduced poverty across the nation. 
Governments now face the large deficits accumulated while fighting the virus. Benefits have been cut, programs wound back. Poverty is returning, silently, to many neighbourhoods. Though Australia is among the richest nations on the planet, our levels of poverty are higher than OECD averages. Data makes clear that social mobility, though much expected in the land of the fair go, in practice is rare. Life can be difficult and unremitting for those born into the most challenging communities and social demographics.  
If Australia is to "bounce back better" from COVID, we need big ideas and innovative approaches, backed by evidence. We also need investment, lots of investment. This is a responsibility not just for government, but for individuals, corporations and charities.   
Among the many players seeking to contribute to a renewed national sense of fairness are foundations – organisations with capital to invest in not-for-profit partners, committed to a charitable mission and meeting some of the needs beyond government programs.   
Such foundations are familiar in American life, but are still few in number in Australia. To the honourable work of long-established foundations, a new group is emerging, fuelled by fortunes accumulated in recent decades. Like the famous names from America – Rockefeller, Ford and Gates – the Australian foundations offer the chance to support large-scale social investment, each pursuing a particular mission but in aggregate, providing much-needed support to charities across this nation.   
Among their number is the Paul Ramsay Foundation, established by the late private hospital magnate, and committed to breaking the cycle of disadvantage by helping young people escape intergenerational poverty.   
Philanthropy works best as a partnership, and today collaboration will be front of mind when the Paul Ramsay Foundation opens the doors of Yirranma Place, a dedicated philanthropy precinct based in Darlinghurst.  
---
---
Through the COVID years the foundation has been renovating a new home on Liverpool Street, in the restored and reimagined space of the iconic First Church of Christ, Scientist building. The aim is not just a permanent home for the Paul Ramsay Foundation, but a specially designed community precinct for social purpose and philanthropy, a place for people and projects that share a passion for breaking cycles of disadvantage.  

The name Yirranma Place emerged from consultation with Gadigal Elders and language experts, roughly translating to "place of many creations". It acknowledges the long history of the land where this building sits, and a desire to create a dedicated space where people from all walks of life can come together, share ideas and collaborate on ways to achieve positive social change.      
As a modern philanthropic organisation, the foundation's approach is firmly based in partnerships for potential – collaborating and supporting the front-line organisations, the innovators and researchers working with communities and policymakers to break the cycles that hold us back.   
Yirranma Place is an invitation to the philanthropic community to share this ambition and space – a place of promise and purpose, a home to many working in the for-purpose sector.     
Emerging social enterprises will find a home in the building's incubator space. Established social enterprise Two Good Co – which started locally as a soup kitchen – is moving in to operate the precinct's café, catering, and concierge services, employing women who have survived domestic violence. We welcome them as part of the founding community at Yirranma Place.    
Engagement with our Darlinghurst neighbours, as well as other community members, has been key in the restoration and renovation works, with a series of public events planned such as lectures and recitals with the building's historic organ. The building also includes shared spaces for community use and a public gallery showcasing contemporary Aboriginal and Torres Strait Islander art and design.     
Barkandji Elder Uncle Badger (William Brian) Bates has designed the steel gates at the entrance to Yirranma Place, drawing passers-by in with curiosity and wonder through a magnificent depiction of the Dreamtime stories he heard while growing up on the Darling-Barka River in Wilcannia.     
Walking through the gates, which were forged in nearby Eveleigh, your eyes are drawn upwards to a stunning story unfolding on the ceiling – a celestial narrative of the "Emu in the Sky", captured by Bates in black and white.     
Looking to the stars, we are reminded of the universe's possibilities and find inspiration.    
Welcome to Yirranma Place.  
---
---

Get your biweekly dose of news, opinion and analysis to keep you up to date with what's happening and why it matters for you, sent every Tuesday and Thursday morning.